This stunning image is of a rainbow some 2,900ft above sea level and was taken near the Chillean town of San Pedro de Atacama.
What you can see below the rainbow is the Operations Support Facility for the Atacama Large Millimeter/submillimeter Array.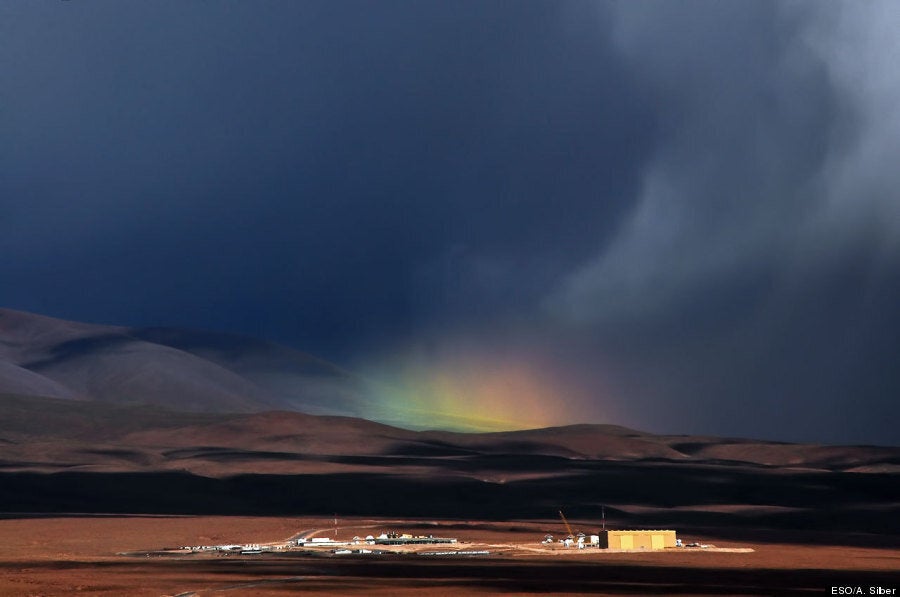 The OSF is the base camp for the giant array which can be found even higher at a hazardous 5,000ft above sea level.
As part of the European Southern Observatory, employees at the ALMA don't just get the pleasure of looking deep into space but also get the chance to see nature at its most beautiful in the form of Chile's almost martian mountain ranges.
One such employee was Armin Silber who -- while walking around the facility -- was able to capture this stunning image.
Popular in the Community