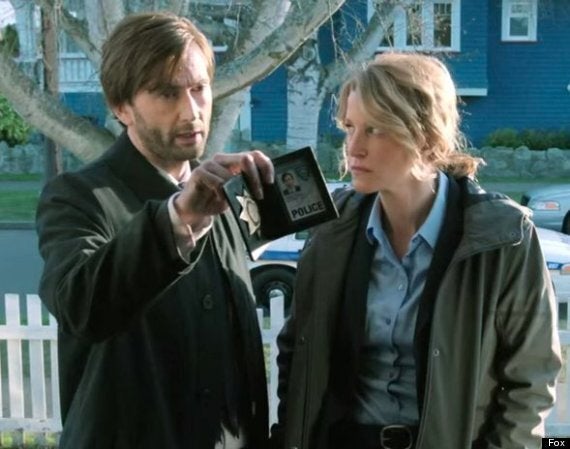 David Tennant and Anna Gunn in 'Gracepoint'
Less than 5 million viewers in the States tuned into the series, way down on the nine million who watched the UK version when it was broadcast in March.
'Gracepoint' had originally been billed as a "limited series" and not a continuing drama, so another season was not necessarily on the cards.
However it is thought, Fox, who produced the US version, could have renewed it had ratings been higher.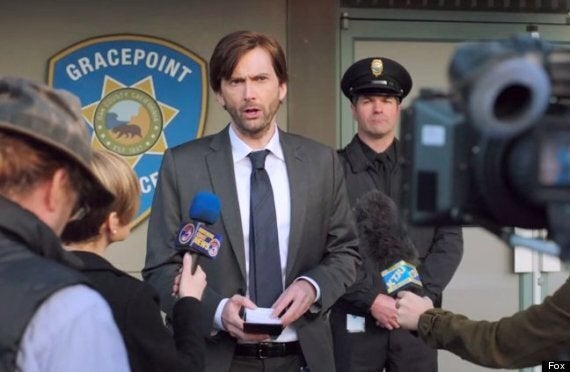 Meanwhile, 'Broadchurch' is set to return to UK screens in January.
Chris Chibnall is once again the writer behind the twisting storyline, which will air for eight episodes in the New Year.
He recently told HuffPostUK how he only told cast members the bare minimum of what they needed to know to play their parts in the first series, so very few people knew who the murderer was until the final moment.
Presumably, there will be more secrets and just as much anticipation during Series 2, which you can watch the trailer for below...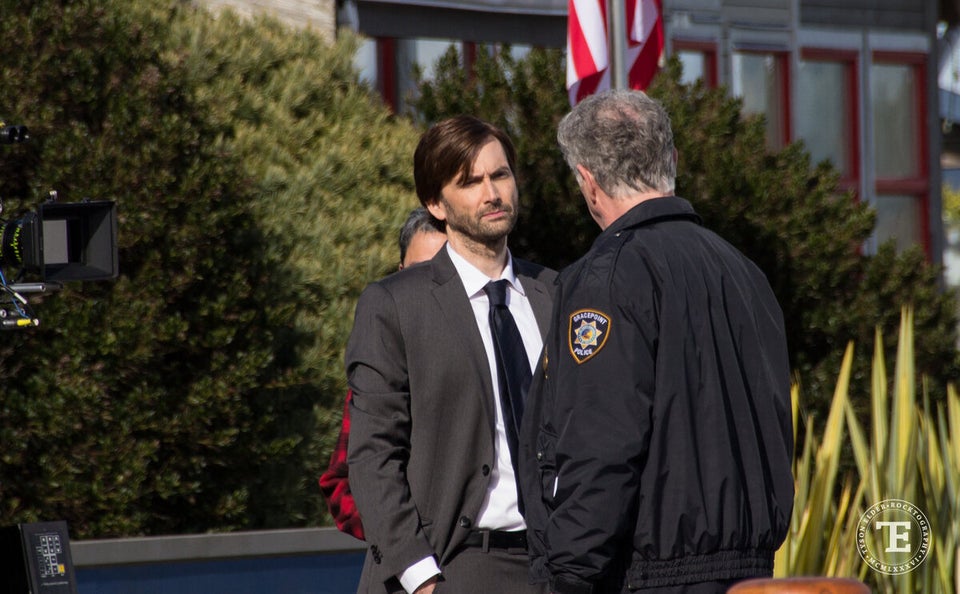 David Tennant Films 'Gracepoint' In Victoria