The first 'Best Exotic Marigold Hotel' film warmed hearts (and many a studio exec's wallet) when it appeared two years ago, bursting onto cinema screens with an all-star cast showing that age does not wither spirit, romance or adventure.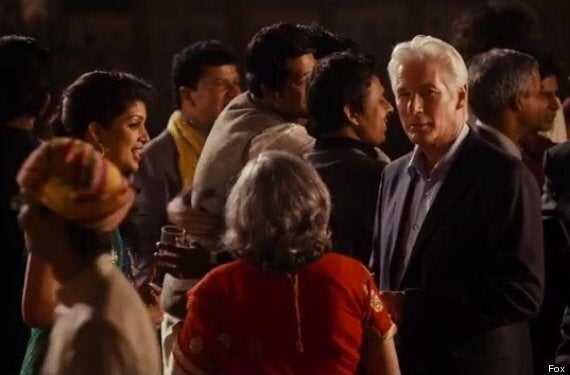 Richard Gere causes a stir with his arrival at the Second Best Exotic Marigold Hotel
And, while Richard's arrival obviously causes a flutter for Celia Imrie and co, it seems the usually unflappable Mr Gere is himself infected by the energy of the place, with the latest trailer for the new film finding him taking a turn on the dance floor.
The Second Best Exotic Marigold Hotel is the expansionist dream of Sonny (Dev Patel), and it's making more claims on his time than he has available, considering his imminent marriage to the love of his life, Sunaina (Tina Desai).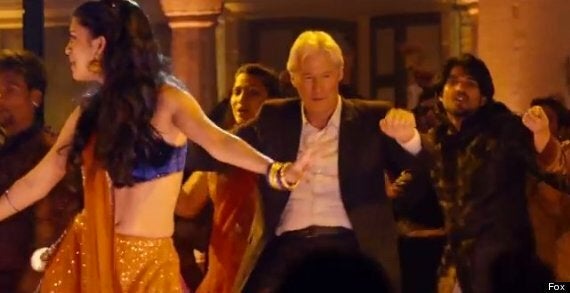 Seems the infectious spirit of the place can get to the most unflappable of visitors
Sonny has his eye on a promising property now that his first venture, 'The Best Exotic Marigold Hotel for the Elderly and Beautiful', has only a single remaining vacancy – posing a rooming predicament for fresh arrivals Guy (Richard Gere) and Lavinia (Tamsin Greig).
Evelyn and Douglas (Judi Dench and Bill Nighy) have now joined the Jaipur workforce, and are wondering where their regular dates for Chilla pancakes will lead, while Norman and Carol (Ronald Pickup and Diana Hardcastle) are negotiating the tricky waters of an exclusive relationship, as Madge (Celia Imrie) juggles two eligible and very wealthy suitors.
Perhaps the only one who may know the answers is newly installed co-manager of the hotel, Muriel (Maggie Smith), the keeper of everyone's secrets.
As the demands of a traditional Indian wedding threaten to engulf them all, an unexpected way forward presents itself.
'The Second Best Exotic Marigold Hotel' will open across the UK and Ireland on 26 February 2015. Watch the first trailer below...