Dan Stevens has revealed what a bittersweet year it has been for him, getting to work with his comedic inspiration Robin Williams, and then suffering his loss.
"Personally, I feel I have no right to say it but it did hit me hard because it was one of the highlights of my life getting to meet him and work with him," says Dan, who plays the knight Lancelot, come strangely to life in the British Museum, in this third outing in the series.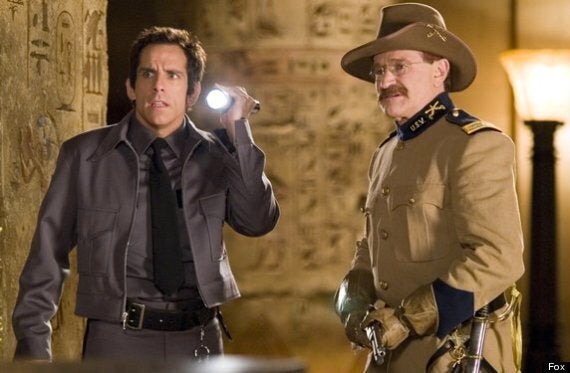 Robin Williams stars alongside Ben Stiller (left), Ricky Gervais, Owen Wilson, Steve Coogan in third Museum film
"The generosity that he showed, and the support and encouragement for me, who hadn't done a lot of comedy before, just to be right there alongside you, championing any effort to be funny. He was a great fun of laughter in general, and hearing him whisper in some scenes, 'Why don't you try this?' was just a great privilege.
"So I did spend a good amount of the first half of this year with him, and it was going from that extraordinary high to an unbelievable low. It's wonderful seeing him up there on the screen, and it was a great send-off.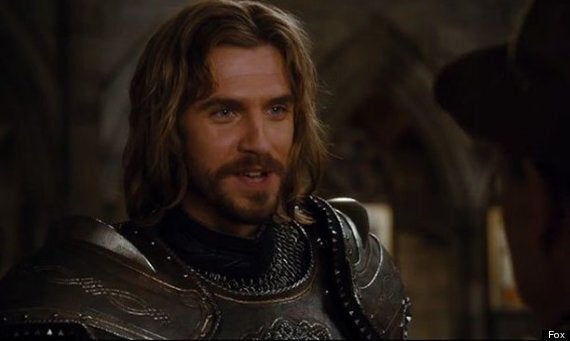 Dan Stevens tells HuffPostUK that the loss of Robin Williams has hit him hard after their time together
"It was weirdly emotional watching the film back. The ending of the film had this sadness about it, saying goodbye to beloved friends and moving on. I remember when they shot that farewell sequence between Ben and Robin, it was an emotional day because it was the end of nine years working together, so there was something in the air that day that was very sad, and obviously it's been multiplied infinitely by this year."
Dan was thrilled to flex his funny muscles on screen, although he was terrified to audition for another of his great comedic inspirations Ben Stiller.
"Fortunately, it turns out he's a huge fan of 'Downton Abbey' so he knew of me, and thought I'd make a good affable Lancelot, and then I took it bit further, and turned him into an affable fool."
'Night at the Museum: Secret of the Tomb' is in cinemas from today (Friday 19 December). Watch the trailer below...