Sir Elton John has officially married his long-time partner, David Furnish.
The two entered into a civil ceremony together when they were first legalised in the United Kingdom in 2004, but following the introduction of equal marriage earlier this year, they're now officially a married couple.
Elton and David invited fans to #ShareTheLove with them on Saturday, with an Instagram post that revealed they'd be sharing snaps from throughout their ceremony the next day.
A global icon's wedding photos on our timeline certainly makes a welcome change from the heavily-filtered selfless and photos of salads our friends usually post, at least.
On Sunday, Elton uploaded a picture of them signing their marriage certificate, officially making them a married couple.
They said now that the "legal bit" was done, they could move on to the wedding ceremony, which sounds as though it will be a typically lavish.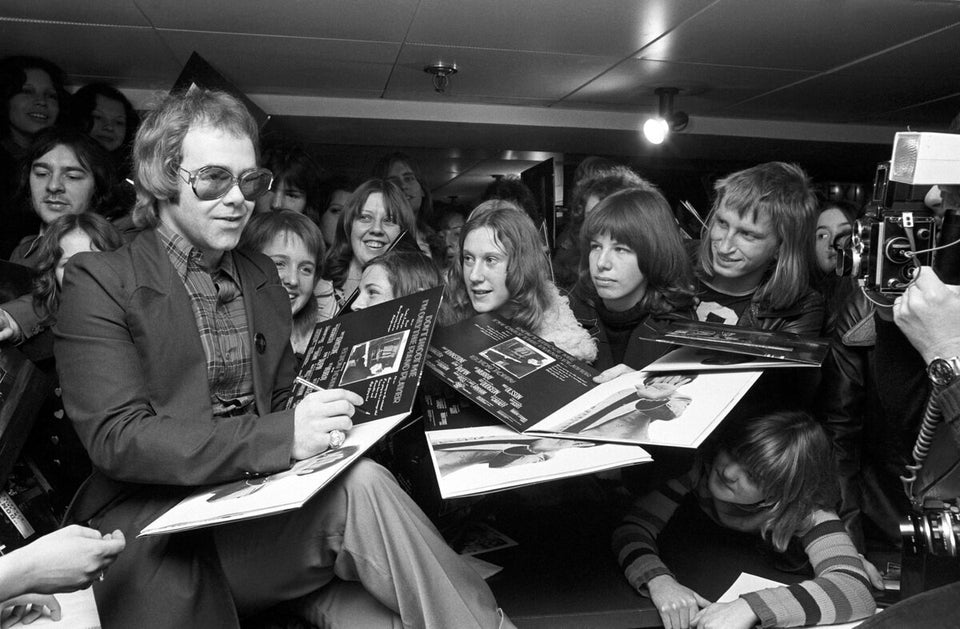 Elton John: Rare Early Years Photos