Helen Flanagan couldn't look any happier about being pregnant as she enjoys a sunshine break to Dubai.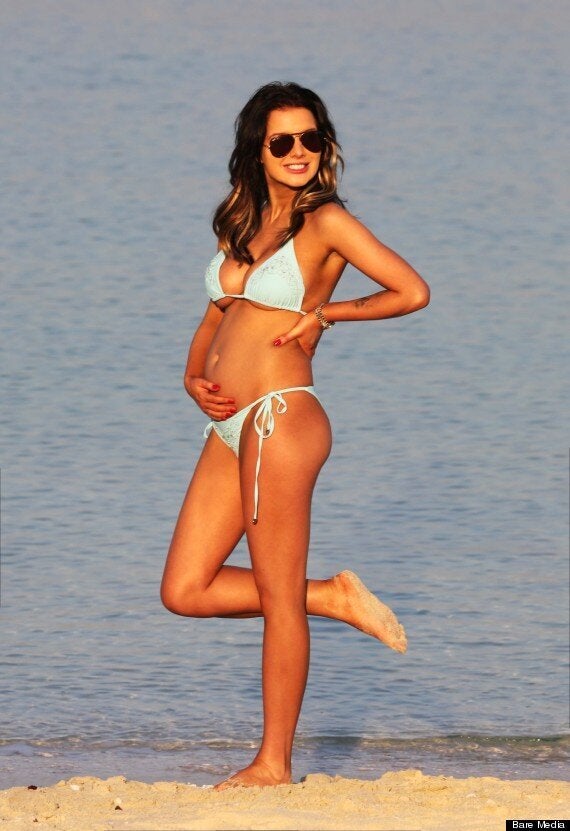 Pregnant Helen Flanagan in Dubai
And the 24-year-old couldn't resist proudly rubbing her blossoming belly as she chatted to a friend who had joined her for a dip.
The actress took to Twitter on Monday to confirm she's expecting, writing: "Me and Scott are expecting our first baby in the summer. We are both so happy and so excited xxx."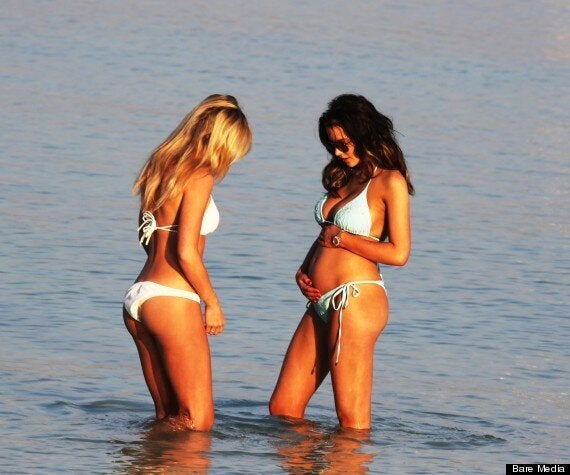 One of the first to congratulate Helen was her former 'Corrie' co-star and on-screen sister, Brooke Vincent.
"Massive congratulations to @helenflanagan1 & @Scotty_Sinclair .. can't wait to become an auntie. You will make an amazing family," she tweeted.
Despite her happy news, Helen has been suffering from severe morning sickness since falling pregnant.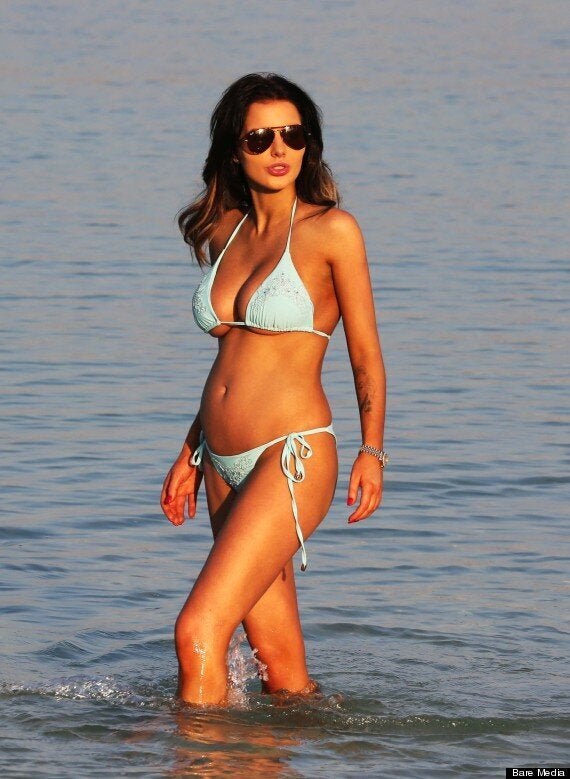 Earlier this year, the 'I'm A Celebrity' star revealed she'd come off her strong acne treatment, which had stopped her from trying to conceive in the past.
"I've always wanted to be a young mum and I now feel ready," she told Closer magazine.
"It's something I've wanted for ages and Scott's going to be a great dad. I just hope it doesn't take me too long to get pregnant. And I'm not bothered about getting married beforehand."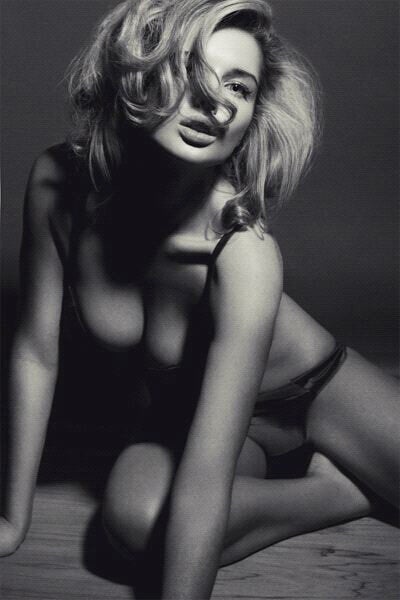 Helen Flanagan
Related