Winston Churchill's family feared his fascination with the Islamic world would lead him to join the religion and urged him not to convert, a newly discovered letter has revealed.
The war-time prime minister is a popular symbol among far-right, anti-Islam groups such as the EDL, which has approvingly posted online a famous qoutation of his that condemns Islam.
But long before the Second World War, Churchill's future sister-in-law wrote to him in 1907 to protest his apparent fascination with Islam, The Independent reported.
Lady Gwendoline Bertie, who was about to marry Churchill's brother Jack, criticised his comment he wanted to be a "Pasha", a senior official within the Ottamon Empire.
"Please don't become converted to Islam; I have noticed in your disposition a tendency to orientalise, Pasha-like tendencies, I really have," she wrote to him.
"If you come into contact with Islam your conversion might be effected with greater ease than you might have supposed, call of the blood, don't you know what I mean, do fight against it."
Churchill, who was not particularly religious as an adult, never considered converting to the religion, according to the Cambridge University historian who unearthed the letter
Dr Warren Dockter told The Independent: "He was more or less an atheist by this time anyway. He did however have a fascination with Islamic culture which was common among Victorians."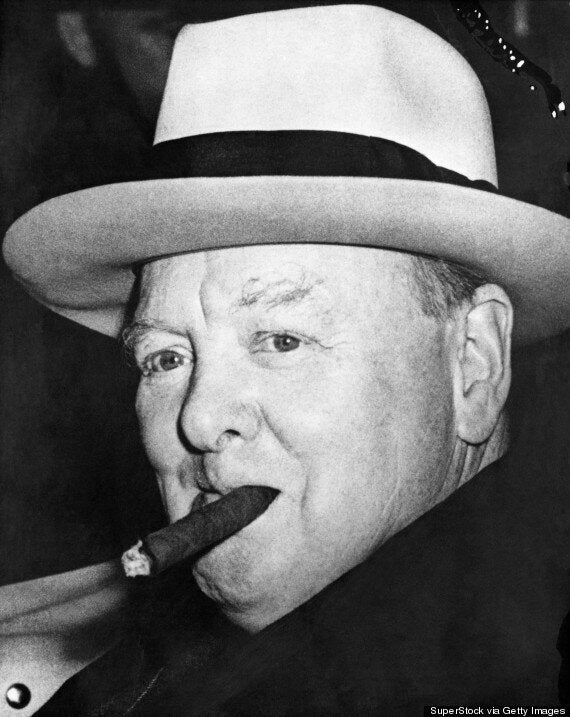 Churchill's 1899 book 'The River War', about Britain's war in Sudan in the late 19th-century, includes a passage condemning Islam that says: "No stronger retrograde force exists in the world. Far from being moribund, Mohammedanism is a militant and proselytising faith."
In April, a candidate for the European elections was arrested after someone called the police as he read the passage on the steps of the Guildhall in Winchester.
Paul Weston, who stood for fringe party Liberty GB, was arrested for failing to disperse and on suspicion of inciting religious or racial harassment.
No further action was taken against him.
Dr Dockter, who helped Boris Johnson research his book on Churchill, discovered the 1907 letter to the future prime minister as part of his research for his forthcoming book 'Winston Churchill and the Islamic World: Orientalism, Empire and Diplomacy in the Middle East'.
In the book Dr Dockter says: "(Churchill's) views of Islamic people and culture were an often paradoxical and complex combination of imperialist perceptions composed of typical orientalist ideals fused with the respect, understanding and magnanimity he had gained from his experiences in his early military career, creating a perspective that was uniquely Churchillian."
Popular in the Community