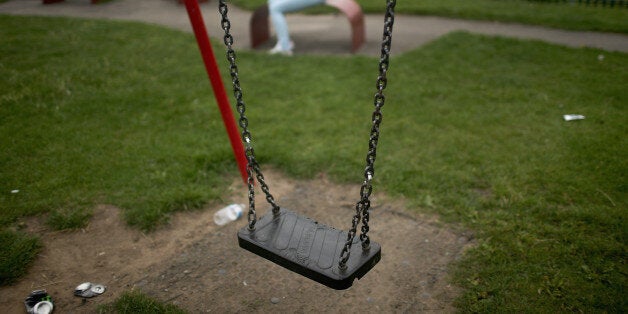 In the last 12 months a "shocking" level of child sexual exploitation (CSE) has been reported to police and cases of abuse had been hidden for too long, a senior officer has acknowledged.
Detective Superintendent Paul Sanford said CSE was taking place in "all communities" across the country.
His comments were echoed by Fleur Strong, director of Parents Against Child Sexual Exploitation (Pace), who said acts of child abuse were taking place "in every town".
Police have seen a rise in reports of CSE and other forms of abuse following the revelations about sex gangs in Rotherham and Rochdale and historical cases involving celebrities such as Jimmy Savile.
Sanford, a spokesman for the national child protection working group, told BBC Radio 4's Today programme: "Policing has done a huge amount in recent years, despite significant challenges, to improve our response to all forms of child abuse, not just child sexual exploitation.
"Child sexual abuse has been hidden in our society for too long and, certainly in recent months, that picture has changed.
"The police is certainly now committed to doing all we can to root out child sexual exploitation and prevent more people from becoming victims.
"It is an abhorrent crime, there is absolutely no doubt about that. We are learning lessons, we have learned significant lessons from the past, but we are absolutely committed to improving the police response to these sorts of awful acts."
He added: "The last 12 months have been shocking, in terms of the scale. What we know is the Office of the Children's Commissioner have estimated that there are some 16,000 children at risk of CSE across the country.
"That CSE takes place in all communities. There has been a model which has been frequently reported in the media over the last 12 months linked to cases such as Rotherham and Rochdale, but let's be clear: it takes place in all communities, urban, rural, small and large.
"I don't think there will be a community that could not potentially be affected by CSE.
"We are facing unprecedented demand within policing. We know that, across most forces, reports of abuse are going up by 17% year on year. That abuse is made up of a number of things. Most recently we have seen increases in reports of historic sexual abuse in institutions and also by well-known personalities and by groups and gangs.
"There is nothing that causes me to believe that situation is going to change and we are not going to see a continuation of the level of reporting."
Pace said it had noticed an increase in people using so-called "legal highs" to groom youngsters for sex and the crime was widespread across Britain.
Ms Strong told Today: "I can show you families from Torquay to Exeter to Norfolk, there are families in Edinburgh, Belfast, all of them who will be suffering from this type of crime that lasts, for many families, for years and years.
"I would say that without doubt there are thousands of families being affected today. I couldn't tell you whether it is high or low, but it is a significant number.
"This type of child abuse is in every town."
She added: "We are working in areas like Exeter where we have one mother at the moment who is having a very difficult time. Her daughter has turned 16, she has been groomed, she has been groomed partly through legal highs, which is something we are increasingly seeing being used by perpetrators.
"So things that you could have used to safeguard a child - for instance, child abduction notices - you can no longer use those if the child is 16 and living at home."
Related