Millions of revellers have seen in the new year with fireworks spectaculars in London and Edinburgh dazzling crowds. Thousands gathered along the Thames to see a dazzling display centring on the London Eye, accompanied by a electronic soundtrack and followed by Auld Lang Syne.
Tickets were introduced for the first time in London, with numbers kept to 100,000, down on the estimated 500,00 last year. Meanwhile, up to 75,000 people are expected to gather on the streets of Edinburgh for the world-famous event which will see Lily Allen headline the Concert In The Gardens.
Prime Minister David Cameron tweeted: "Happy New Year." Some of the replies were not so cordial. The London ticketing scheme was brought in following consultation with the Metropolitan Police, emergency services, and local authorities, to help manage crowd numbers which have been growing each year.
Since first being staged at the London Eye on the South Bank in 2003, the numbers heading to see the pyrotechnic and lighting display have increased from an estimated 100,000 people in its first year to around 500,000 last year, putting enormous strain on transport, infrastructure and the ability of the emergency services to move around.
Services braced themselves for a busy night, with London Ambulance Service expecting up to 600 calls an hour, operations director Jason Killens said on Twitter. He said: "Over 100 emergency calls in the first 15 minutes since midnight - its getting busy this London NYE."
In Edinburgh, thousands took part in the huge outdoor celebrations before the clock struck midnight, with singer Lily Allen headlining the Concert in the Gardens joined by special guests Bjorn Again and Soul II Soul. The world-famous street party also saw performances from Twin Atlantic, Twilight Sad, Eddi Reader and this year's Mercury Prize-winners, the Edinburgh-based act Young Fathers.
The traditional outdoor ceilidh also saw 3,000 people dancing through the midnight bells. Elsewhere, celebrations at Stirling Castle's esplanade were cancelled due to high winds.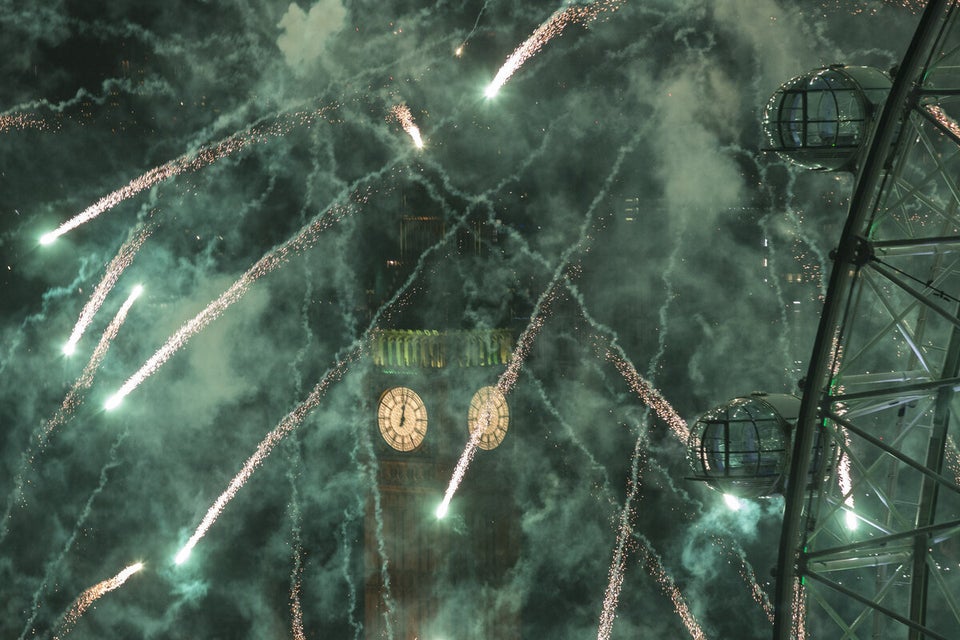 New Year's Celebrations Around The World
Related