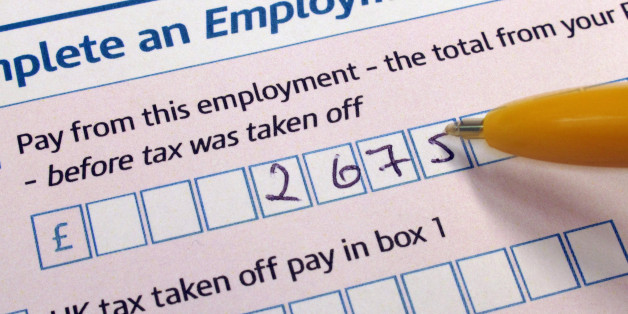 PA/PA Wire
HMRC had asked people to tweet them their tax queries and probably now wishes it hadn't.
The pilot scheme was mooted after it emerged people were on hold to for an average of 10 minutes in September and queries peak in January.
But politicians mocked the sense of publicly asking a question about a complicated series of rules and personal circumstances - all within 140 characters.
Tory MP Mark Garnier said he could not think of even a simple tax query which could be expressed in so few words.
SEE ALSO:
He told MailOnline: "Only a small proportion of the country uses Twitter. I cannot think of even a simple tax problem that can be summed up in 140 characters. It is just rubbish, naive, stupid and facile comment."
Shadow Treasury minister Shabana Mahmood said it "beggars belief", while Margaret Hodge, the Labour chairwoman of the Commons public accounts committee, said it was "laughable".
The phone delays were more likely to inspire jokes than tax queries on Twitter.
I sort of hope that lots of tax returns are filled in with answers such as "Don't know - nobody answered the phone." #HMRC

— Journo Jane (@JournoJane) January 2, 2015
TAX TIP: Remember, any time spent waiting on the HMRC helpline is tax deductible at £10 a minute.

— Carl Maxim (@carlmaxim) January 2, 2015
Dear @HMRCcustomers, if you might consider properly chasing up corporate tax avoiders, we might be able to pay for more of your staff.

— Paul Bernal (@PaulbernalUK) January 1, 2015
Director of communications Stephen Hardwick said the measure would be helpful, as queries rose to a peak through January as the self assessment deadline approached.
Mr Hardwick said: "We are serious about the use of Twitter as a supplement to going online and using the telephone.
"What we don't want people to do is to give us any personal details.
"It's a very useful social media device to get guidance, to help point people to where they can get information online.
"It's a pilot, it is starting small, but the whole point of social media is you answer a question once and hundreds or thousands of people can see the answer, rather than answering the phone to all of those people asking the same question."
The Twitter account @Hmrccustomers has been answering people's questions this morning, though the answers are not detailed.
Mr Hardwick acknowledged HMRC "did not do well enough" answering the phone in September, with a third of callers failing to get through at all at the first attempt but he vowed the organisation was working to tackle the problems.
Mr Hardwick said: "What we are doing for the self assessment peak in January, which is one of our two big peaks in the year along with the tax credits peak in July, is we are putting 1,500 people on the phones to help.
"We are a bit like the Royal Mail with the Christmas post - you don't staff up all year for a very short-term peak, so we are moving people flexibly in and out of the telephones."
He added: "There are around 10 million people who do the self assessment online. Half of them leave it until January and half of them leave it until the last minute.
"We have to, like any Government department, work within the budget we have and in a modern organisation like we are trying to be we are doing more digital online services for people, we are trying to provide people with the type of service they want, where they want it, when they want it.
"On the telephone we are not meeting the standards we want to provide and people expect and we are really sorry."