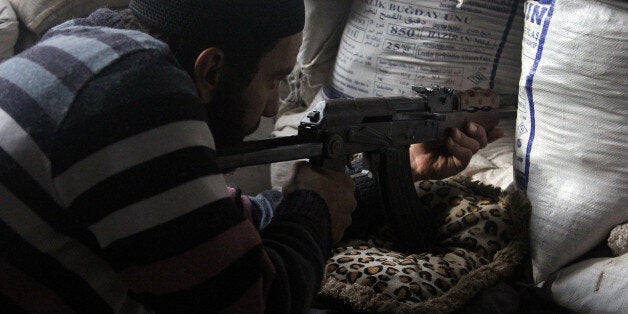 An average of 208 people were killed each day last year in Syria's civil war, it has been reported, as the war is about to enter its fifth year.
According to the Syrian Observatory for Human Rights, 2014 saw at least 76,021 people die in the war, including 17,790 civilians, among them 3,501 children and 1,987 women.
It said 15,488 rebel and Islamic fighters and 12,861 regular regime soldiers and officers also died.
Figures would be much higher if they included those who disappeared during regime raids and massacres and those who were captured by rebels on charges of "dealing with the regime".
But these were hard to quantify because of "the extreme discretion by all sides on the human losses caused by the conflict and due to the difficulty of communication in Syria", the Observatory added.
A political solution to the war looks further away than ever - with Islamic State occupying large swathes of the country and complicating the anti-Assad stance the West had taken until then.
The Observatory said: "The silence of the International community for the war crimes and crimes against humanity committed in Syria encourages the criminals to kill more and more Syrian people because they have not found anyone that deters them from continuing their crimes that cause to wound more than 1,500,000 people, some of them with permanent disabilities, make hundreds of thousands of children without parents, displace more than half of Syrian people and destroy infrastructure, private and public properties.
"We also call upon all sides to support the Syrian people in their aspirations towards freedom, equality and democracy and to exert all effort in guaranteeing that the perpetrators and their wrongdoings will not go unpunished, through the International Criminal Court or through establishing a special court for Syria.
"After the failure of referring cases of war crimes and crimes against humanity committed in Syria to the International Criminal Court because of the Russian-Chinese veto in the Security Council, the Syrian Observatory for Human Rights renews its call to all international sides to establish a special court for Syria.
"We in the Syrian Observatory demand the punishment of all perpetrators, instigators, collaborators and all individuals and sides who used Syrian blood as a political card and as means to carry out their personal agendas, as well as those who transformed a revolution for dignity to a sectarian and ethnic civil war."
The call came as Syrian President Bashar Assad made a rare visit to the front line of the conflict, spending New Year's Eve with his troops in Jobar, east Damascus, scene of intense fighting in recent months.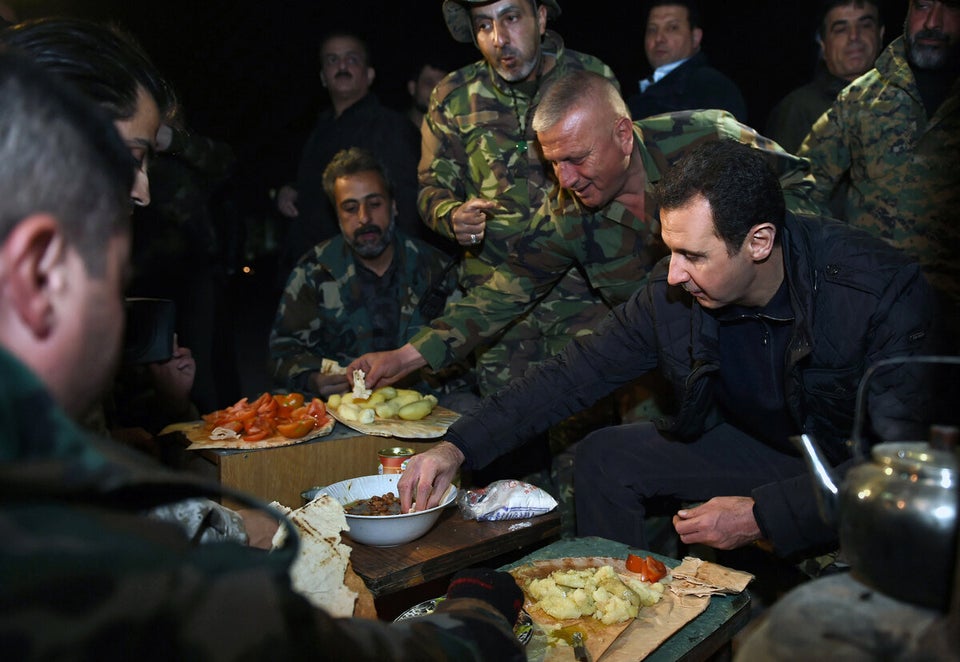 Assad Visits The Front Line
TV footage showed him having a dinner of baked beans and boiled potatoes with soldiers and pro-government militiamen.
He told the soldiers: "On New Year's Eve families gather, but you decided to be here to protect your country. I like to be with you on this occasion."