A woman has sparked an online backlash after a picture of her baby stuffed into her designer handbag went viral.
Xue Hsueh, 26, was carrying the nine-month-old child in her purse when a friend snapped a picture and posted it on the internet.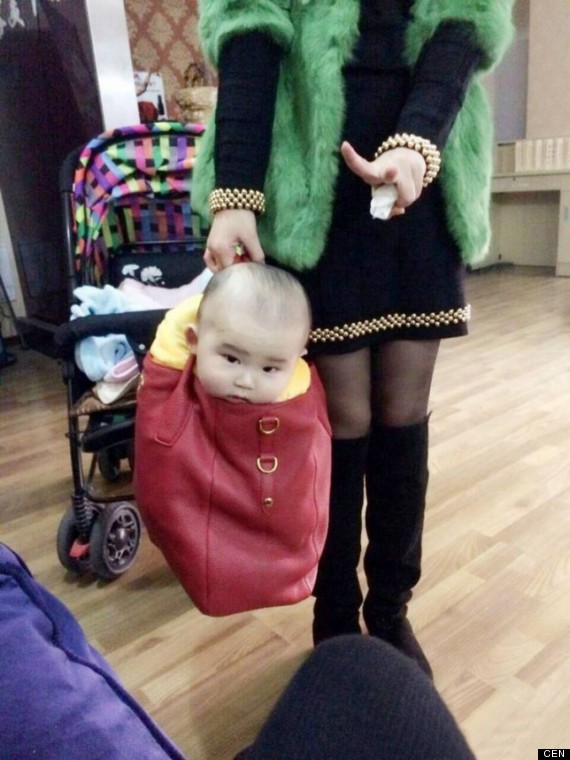 Xue defended herself over the viral photo, claiming she was making a joke about what it would be like if childcare was left to men, and suggests the baby was enjoying himself for the brief moment he was in there.
Online commenters compared the situation to stars like Paris Hilton carrying small dogs in their purses, with one saying: "Designer babies, the latest accessory that every woman must have."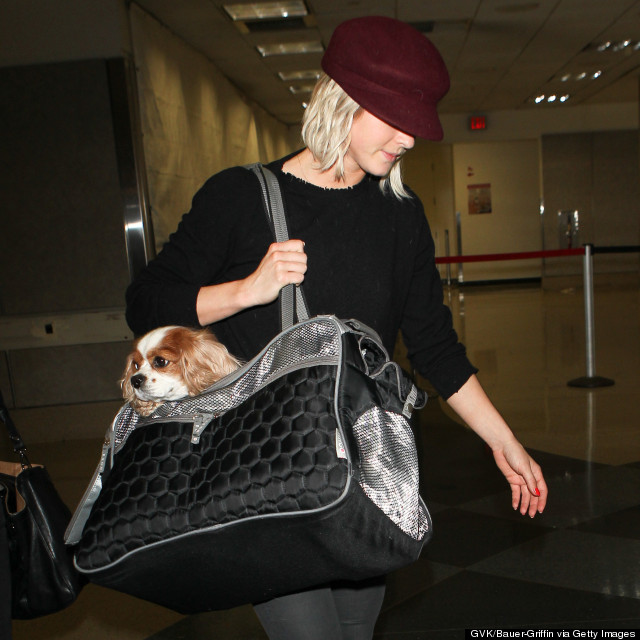 Dancer, singer-songwriter, and actress Julianne Hough carries her pup in a tote
User LucyX said: "I wonder what she will do when the straps break on her handbag?"
This is the latest parenting picture to go viral in China, after a woman was recently snapped brawling on a plane with two people who told her baby to "shut up".