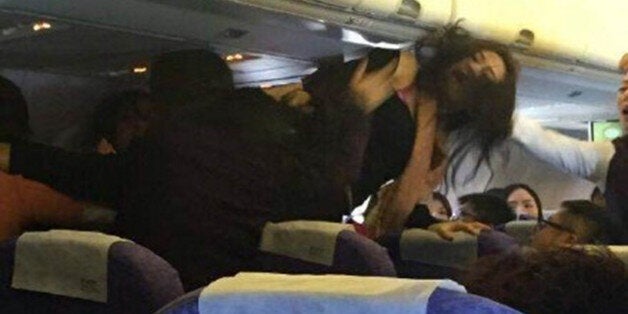 A four-person brawl broke out on an Air China flight from Chongqing to Hong Kong on Thursday, reports say.
The fight started at 26,500 feet when two women told 27-year-old mum Chan Juan Sung to "shut her baby up".
The women fully reclined their seats in protest to the child's cries, leading to one of them being pulled out of her seat and hitting her head on the overhead baggage compartment.
45-year-old witness Xiong Wan told local media: "I was sitting right next to them when they started telling the woman to shut the baby up.
"She started shouting back at them, and before I knew what was happening she leaned over the seat, and punched one of them.
"They then started hitting her and all hell broke loose."
An Air China spokesperson condemned the behaviour, saying: "Passengers cannot behave like this."