Several videos have emerged of the severe turbulence that injured 14 people during a terrifying flight to Dallas, Texas.
American Airlines flight AA280 was diverted to Tokyo's Narita Airport after hitting a winter storm en route from Seoul, South Korea on Tuesday.
Four passengers and one crew member were taken to hospital and at least nine other people were injured in the ordeal, which lasted around 45 minutes.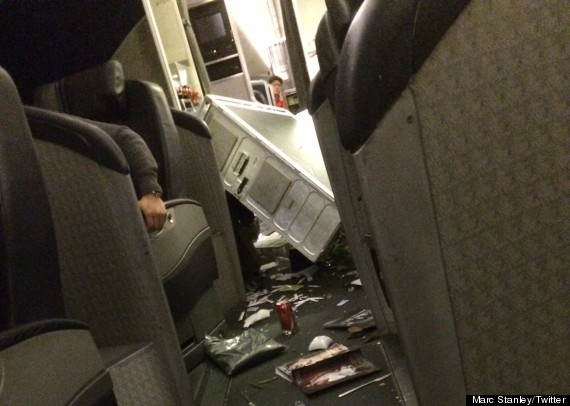 "It was definitely frightening. After five minutes it gets on your nerves. After 10, you started to get a little more worried. After an hour, you're just going: 'What the heck's going on here'?" passenger Marc Stanley told Fox News.
Kyodo News reports that one flight attendant was thrown to the ceiling of the cabin, injuring his head.
The case of severe turbulence struck at around 70 minutes into the journey, during the in-flight meal.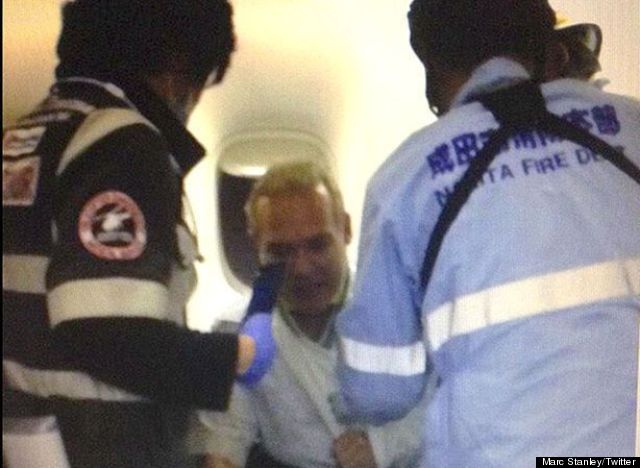 Passengers and local media report that food and drinks flew into the air and people were hit by crockery.
The Boeing 777-200 was kept at Narita for checks and the majority of passengers continued their journey the following day.
READ MORE: