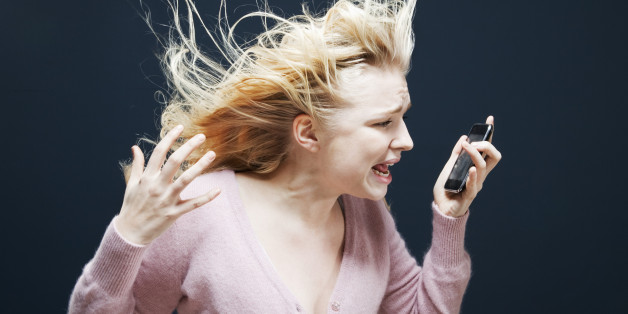 Betsie Van der Meer via Getty Images
6 January: The great Twitter outage of 2015. For a few hours, people couldn't see anyone else's tweets, but they could still post them.
So everyone did the sane thing and shouted into the abyss about how horrible it was.
.@twitter ARE YOU NOT GETTING MY TWEETS ABOUT TWITTER BEING DOWN

— Fake Bo Pelini (@FauxPelini) January 6, 2015
I can't see anyone else's tweets so I am going to assume I am the winner, I have won Twitter

— Kate Iselin (@kateiselin) January 6, 2015
me when twitter was down pic.twitter.com/sFBlYqJRqN

— hintitti typhoon (@EVAUNIT06) January 6, 2015
Me when twitter went down pic.twitter.com/rOAD6xpCG1

— Tiye神 (@LowkeyApex) January 6, 2015
Twitter is down. My 9 yr old: " maybe there's nothing left for people to tweet." Maybe son, maybe.

— jennifer keesmaat (@jen_keesmaat) January 6, 2015
It even forced some people to use other websites. The horror.
What website do u go to to complain Twitter is down

Are there even other websites anymore

— mcc (@mcclure111) January 6, 2015
Twitter was down & I had to go interact with people on Facebook. I saw this. Don't make me go back. pic.twitter.com/Cbxrg99Mke

— Drew Schnoebelen (@Dschnoeb) January 6, 2015
@andylassner I was reading so many of my own Tweets that I almost blocked myself...

— Catherine (@hockeymom1965) January 6, 2015
But eventually people realised there was probably a reason for all of it and went back to tweeting as normal.
Don't freak out about Twitter outage. They needed to take system down for an hour to make a change so that retweets now equal endorsements.

— pourmecoffee (@pourmecoffee) January 6, 2015
Well, except a few. For some tweeters, it was just too much.
Twitter was down for too long.

I'm done.

Moving to MySpace.

— andy lassner (@andylassner) January 6, 2015