One student certainly took the meaning of new year new start to heart after dropping from a size 18 to a 6 and losing six stone.
Megan Walker, who studies at Northumbria University, weighed 14st at her heaviest in April 2012. After joining her local slimming group in Leeds she was inspired to get healthy.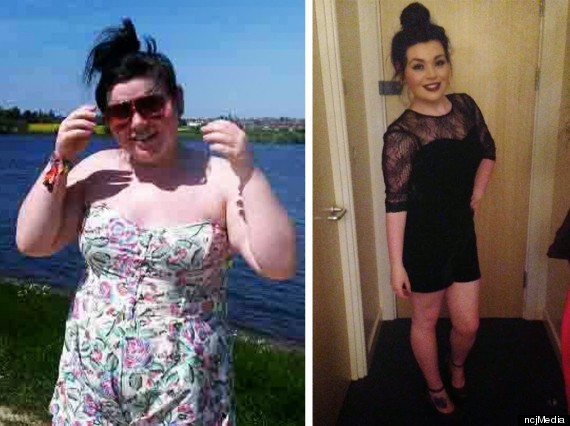 Megan before and after
"I used to feel like I was different from all my friends. I felt like I stood out because I was bigger and I couldn't always do the same things, shop at the same high street stores or wear the same clothes as them," she told Chronicle Live.
"It affected my confidence and I didn't want to be like that for the rest of my life. I wanted to make changes and I knew I needed help to do that."
The 20-year-old was lucky enough to meet Olympic swimmer Rebecca Adlington after she was voted to represent her local group in a young slimmer of the year competition.