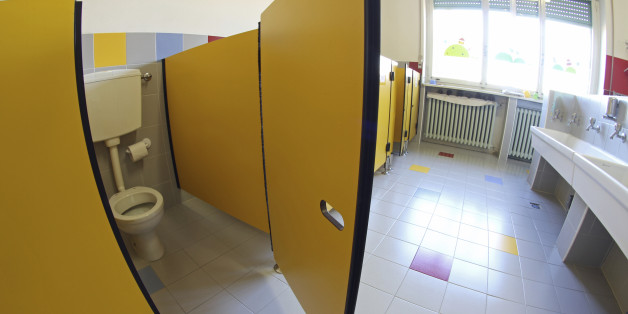 federicofoto via Getty Images
A college in the West Midlands has banned students in the middle of exams from going to the toilet on their own over fears they might be using mobile phones to cheat.
Pupils at Solihull Sixth Form College will have to leave the toilet door open if they wish to use individual stalls, and be accompanied by an invigilator.
Although the principal of the college admitted it was an "extreme" decision, he added students had been previously caught cheating during toilet breaks last year.
You Might Also Like..
Speaking to the Birmingham Mail, one parent said: "This would be degrading to anyone – let alone to kids of 16 and 17.
"It is a clear disregard for basic human rights and is downright wrong."
Emailing parents, principal Paul Ashdown said: "This means that from now on, if a student does require a toilet break during an exam, they will be accompanied into the toilet area by an invigilator of the appropriate sex, and will not be allowed to close the door if they need to use an individual stall.
"Although this may seem a little extreme, it is the only way we can ensure a student does not use a mobile phone while in the toilet.
"Ideally, students should ensure they do not need to break their concentration by going to the toilet in the middle of the exam."