A former lover of paedophile Lostprophets singer Ian Watkins has denied in court that she was driven by jealousy of him having sex with other women.
Joanne Mjadzelics, 39, said her campaign to expose him as a child abuser was motivated by protecting victims and not out of spite.
She is on trial at Cardiff Crown Court accused of possessing and distributing indecent images of children and encouraging Watkins to send her images and was giving evidence for a third day. Joanne Mjadzelics arrives at Cardiff Crown Court on Tuesday
Police found a computer file titled "Jo Filth" on which the pair discussed online incest while acting out being brother and sister, cross-dressing, detailing child abuse and discussing kidnapping a brother and sister from outside a school, killing one and raping the other.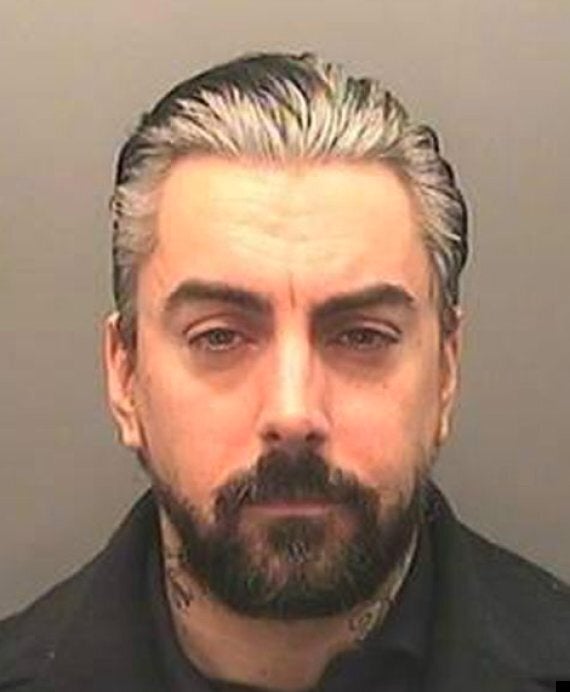 Watkins was jailed in December 2013
Describing her motivation, Mjadzelics told the jury: "Playing him, leading him on, telling him what he wanted to hear, telling him that I loved him, although I don't think I did, just telling him what he wanted to hear.
"Dirty talk, filthy talk, describing horrible things... just to play along."
Michael Wolkind QC, defending, asked her whether she was driven by jealousy because Watkins had a string of lovers.
"No, I was concerned he was molesting a child," she said.
The jury has previously heard that Mjadzelics - a former prostitute and special constable - say she first reported Watkins to the authorities in 2008 and claimed the police would not listen to her concerns after branding her a "nut job" who was "harassing" the musician and his family.
Earlier, Mjadzelics told the court she could not remember the indecent photographs she is accused of sending to Watkins, or searching for them.
"I'd remember if I'd done it but I haven't done that," she said.
Mjadzelics, of Doncaster, South Yorkshire, denies four charges of possessing indecent images of children, two charges of distributing indecent images of children and one charge of encouraging Watkins to send her an indecent image of a child, which are alleged to have taken place between May and September 2011.
The trial was adjourned until Monday.

Ian Watkins Online Conversation
Popular in the Community