New year, new gym membership - well, that's what people keep telling us.
But in true Say No To January spirit, we've decided to give the gym membership a miss and get back into the swing of things with some simple exercises that can be done from the comfort of our living rooms (or at the very least, the pavement outside).
Here are a handful of easy-to-use and super effective fitness apps that are helping us to get fit (without busting a gut) this month...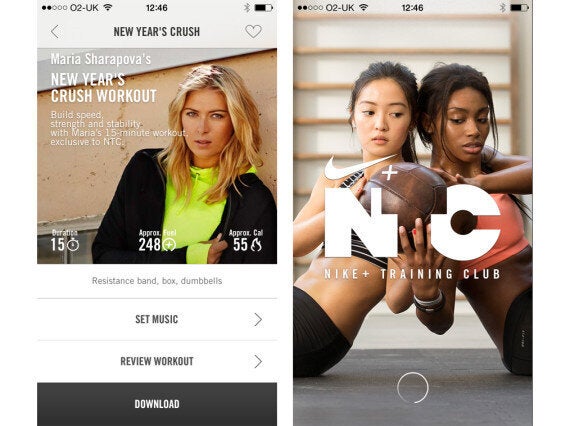 What is it? Nike Training App provides you with a variety of different exercises, some done by celebrity trainers and world famous sportswomen.
The exercises range in time from 45 minutes to 15 minutes. The 30-45 minutes tend to have different sequences of exercises and usually work to one purpose so strengthening, toning, cardio etc.
The 15-minute exercises tend to be focused on different areas of the body - abs, legs, arms and so on.
The app features mini videos if you're unsure of what to do, and as some don't need any equipment you can do it at home or tag it onto your workout in the gym.
Easy to use? Yes - it's really straightforward. Each programme runs on a timer and tells you how long you need to do each exercise for.
Is it effective? Really effective, mainly because I tried exercises I would've been too timid to try in the gym on my own, and it's great if you travel a lot for work and don't always have access to a gym.
The focus sessions are great to push you beyond your comfort zone and visually, the app is superb. Basically there's no excuse not to use it!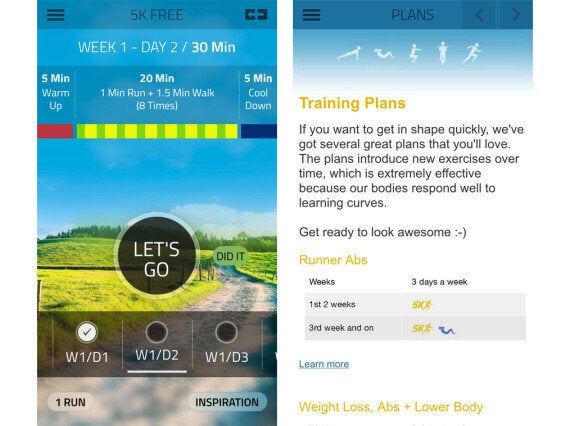 What is it? An app which encourages you to get off your backside and go running, but in manageable chunks. The first day involves a five-minute warm up, a 15-minute run / walk phase and a five minute cool down.
The app offers you fitness prompts throughout your running session - including telling you when you can and can't walk / speed up. On a daily basis the app will push you further until you're hitting 5K!
There's a catch though. After day one on your second week of training, you have to start paying for the app (£2.29). But I think it's definitely worth it!
Price: It's free initially and then costs £2.29 to upgrade from the second week onwards.
Easy to use? Absolutely. I really enjoyed using this app and the navigation is easy peasy! Looks super slick and professional, too.
Is it effective? It's amazing. I'm yet to go the whole hog and do a 5K run but I feel like half the battle is getting people outside and in their running trainers - and this managed to do just that.
There are also bonus training plans available to help you get in shape. But the most important thing for me is that it sets you achievable challenges. Oh, and the inspirational quotes are cool too!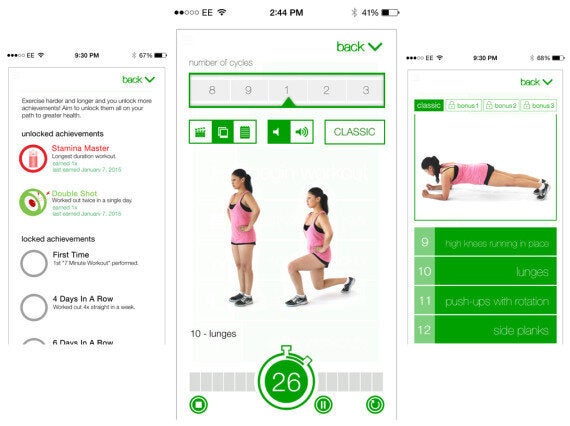 What is it? The 7 minute workout does what it says on the tin - it works out your whole body in just 7 minutes through a series of 12 exercises.
It's designed around the concept of high intensity interval training (HIIT) so you do each exercise with maximum effort, with a break of only 10 seconds between each.
Exercises include star jumps, wall sits, push ups, sit ups, squats, planks, and high knees running.
Price: £1.49 for the basic version, then you can pay more or "earn" extra exercises by completing challenges.
Easy to use? Yes - the app includes a clear introduction plus clear videos on how to complete each movement throughout.
Is it effective?: Very - I was really surprised at how tired I felt after just 7 minutes! The app is great for people with busy schedules, plus I've been nervous about trying out a HIIT class at my local gym, so using this has given me the chance to build my confidence at home.
The fact that you can track your progress and can unlock new exercises for free by completing certain challenges such as 'double shot' (working out twice in one day) is great for motivation.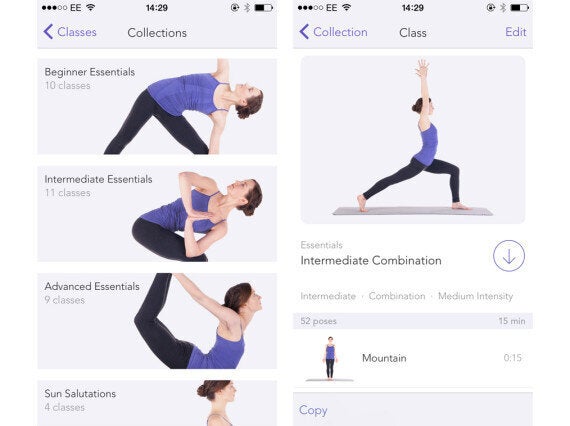 What is it? This app is a one-stop shop for all things yoga, with easy-to-follow video tutorials to do wherever you are. All you need is a yoga matt and enough battery.
There are ready-made classes of varying length (15 mins - one hour) that cover everything from balance to strength, and you can also customise classes to suit your needs.
Once you've found what you need, simply download the video to your device.
Price: At £2.49 it might not be cheap, but it's a hell of a lot cheaper than your average yoga class. There are free yoga apps available, but they all seemed pretty basic.
Easy to use? Yes, it's super easy to use - whether you're a beginner or super yogi. I've been practising yoga on and off for about two years and found this class really useful.
Is it effective? It's really effective. The classes are super easy to follow and the app also has detailed info on nearly 300 yoga postures, so you can really get the most out of your practice. There's even a schedule that syncs with your calendar, so there's no excuse to miss a class.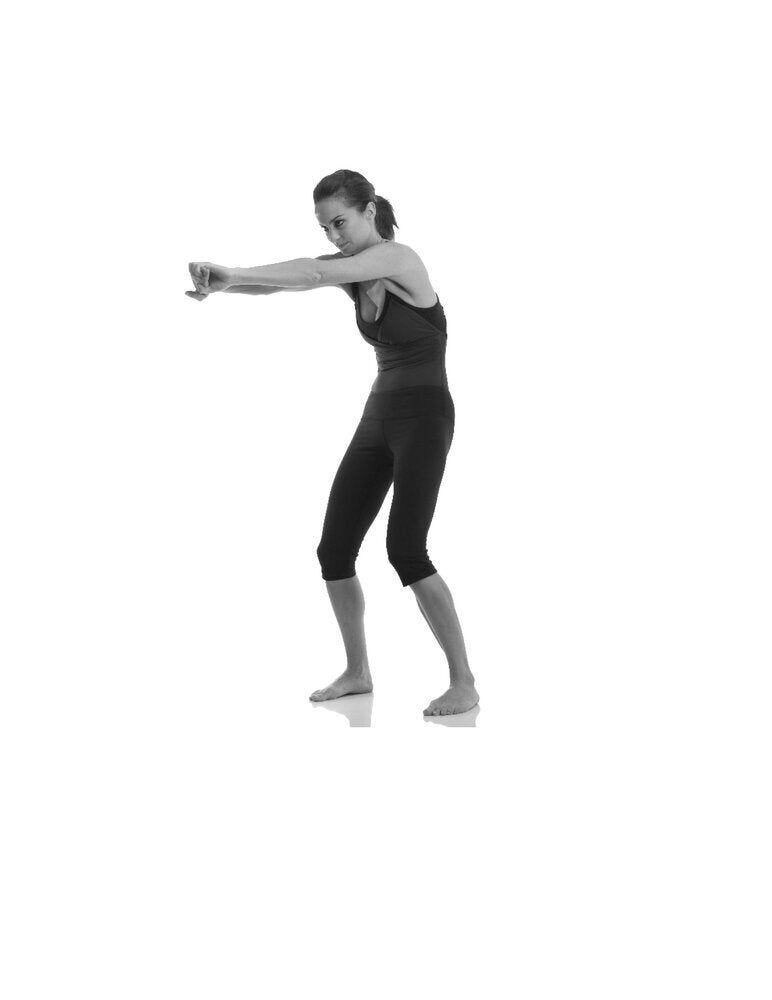 Stretching And Flexibility Exercises