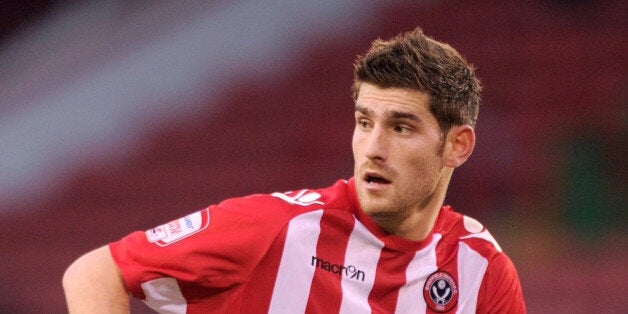 Convicted rapist Ched Evans was "probably not guilty", a civil service aide to Vince Cable is reported to have said.
Andy Ormerod-Cloke, the Lib Dem business secretary's private secretary, is said to have made the controversial comments about the footballer on Twitter whilst watching Thursday evening's edition of BBC Question Time.
According to The Daily Telegraph he said of the high-profile case: "It does read badly – particularly the appeal. I'd query how many have looked at the details rather than symbolism of rapist-footballer.
"If guilty then never a footballer again – role model argument – but on the facts of the case, probably not guilty."
Ormerod-Cloke's Twitter profile describes himself as: "Civil servant; currently private secretary at BIS. Lover of all things exertive." It adds: "Views my own."
The controversial tweets no longer appear on his Twitter timeline.
A spokeswoman for Cable told the Daily Telegraph: "The member of staff regrets his actions and has apologised. We now consider the matter closed."
Evans served half his five-year prison sentence for raping a 19-year-old woman in a hotel in North Wales. The 26-year-old former Sheffield United player continues to maintain his innocence.
Both his former club and Oldham Athletic have abandoned plans to sign him amid a massive public backlash in which sponsors and patrons threatened to walk away if he played.
On Friday the head of the footballers' union apologised after he compared the Evans controversy to the Hillsborough disaster.
Gordon Taylor's comments prompted a storm of controversy after it emerged that convicted rapist Evans's proposed move to Oldham Athletic had collapsed amid threats to club staff and their families.
The Professional Footballers' Association chief told BBC Radio 5 Live: "He would not be the first person or persons to have been found guilty and maintained their innocence and then been proved right.
"If we are talking about things in football, we know what happened, what was alleged to have happened at Hillsborough. And it's now unravelling and we are finding it was very different to how it was portrayed at the time - indeed by the police at the time."
Amid widespread criticism, including an accusation of being "crass" and "inappropriate", he returned to the airwaves to apologise.
He told BBC Radio Merseyside: "The last thing I intended to do was to upset anybody connected to the Hillsborough case."
Related