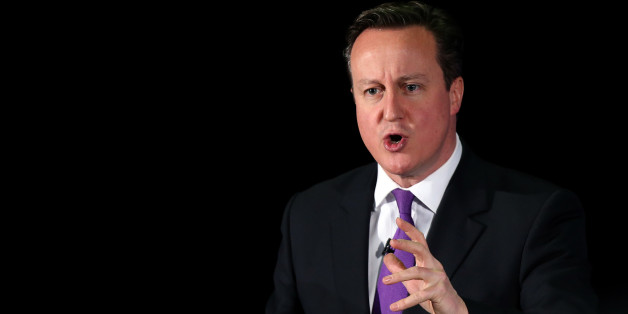 Peter Byrne/PA Wire
David Cameron has been accused of snubbing young voters after indicating he would not take part in a live online question and answer session, despite all his main rivals agreeing.
Labour leader Ed Miliband, Lib Dem leader Nick Clegg, Ukip's Nigel Farage and the Green Party's Natalie Bennett have all appeared on the Leaders Live events.
Miliband said: "Yesterday David Cameron was saying that he was worried about TV debates because they might get in the way of talking to voters.
"Today he has ducked out of a chance to engage with young voters and face their questions. Any fair minded person will conclude David Cameron is running scared - of his record and the British people."
Tory sources denied that Cameron had pulled out from doing the show, saying he had never given a firm commitment to take part and no suitable date could be found for his appearance.
The events were organised by not-for-profit organisation Bite The Ballot, which campaigns for young people to become engaged with politics, along with ITV News and support from Twitter and YouTube.
BREAKING NEWS: @David_Cameron pulls out of #LeadersLive after agreeing to take part. Clearly doesn't care about young people #WeWantMore

— Bite The Ballot (@BiteTheBallot) January 9, 2015
A Tory source denied that the Prime Minister had pulled out, insisting he had not agreed to take part. "It's not going to be possible to do it but it's not right to say we have pulled out," the source said. "We never gave them a firm commitment." There were "no dates that would work", the source added.
Cameron's decision comes after he ruled out appearing in TV debates ahead of the general election unless the Green Party was represented.
Nigel Farage said on Twitter: "First Cameron chickens out of TV debates, then ducks @BiteTheBallot. Will he speak to the British public or is he in hiding?"
Bite The Ballot's managing director Michael Sani said negotiations about the Prime Minister's appearance had been taking place since March last year.
He said: "Is the Prime Minister saying he can't devote an hour across the next 118 days to a demographic made up of 5.9 million voters?"
Sani said as well as the four leaders that had already appeared on Leaders Live, the SNP and Plaid Cymru were also in talks about taking part to put their case to young voters.
He added: "It seems unfair that the leader of the Conservative Party - and in fact the leader of our country - can't."