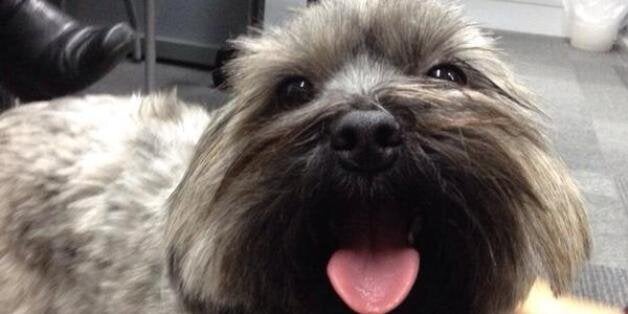 Exeter students have branded their students' union's puppy room a flop after it was revealed that neither of the two dogs involved were young enough to be classed as puppies.
The two canines Odie and Jasper, aged two and six-and-a-half respectively, were donated by the staff members who own them. Though they may have seemed youthful to the unsuspecting eye, puppies are technically considered 'fully grown' beyond the age of one.
Those who attended the event were told that it had not been possible to provide 'real' puppies because they "poo and wee and bite."
One third year geography student told Exeposé, "I was hoping to lie in a room and be covered in baby golden retrievers!" adding, "I was glad there was some dogs rather than none, though."
Another described one of the dogs on social media as "the biggest puppy I've ever seen."
The puppy room, installed to alleviate stress during exam week, was said to be the Students' Guild President Rachael Gillies' flagship policy. She said at the time the policy was possible because it had been accomplished at other universities.
The event was otherwise a resounding success, with around 200 students attending the two 120-minute sessions.
Gillies reportedly described the event as "a manifesto pledge delivered," saying: "We were delighted to welcome more than 200 students to the 'doggy de-stress' today as people flooded to meet the dogs kindly brought to the Students' Guild by Advice Unit staff members Jo Thomas and Emma Wilson."
Although, despite her elation, Gillies' electorate may see the burgeoning scandal as a further example of a politician being flexible with their promises.
Nevertheless, those who took to social media were delighted with the initiative.
Related