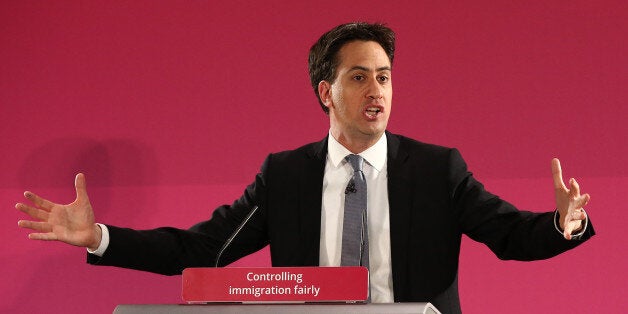 Nearly half of Labour MPs would prefer Ed Miliband pursued council tax reforms instead of his flagship mansion tax proposal, according to a new poll.
In a survey of MPs carried out by by ComRes, 39% of those surveyed said they preferred improving the council tax system, while 56% backed their leader's levy on homes worth over £2 million.
Miliband's mansion tax proposal has been subject to constant debate since it was first proposed in February 2013, as some fear it would hit "asset rich but income poor" households in London.
Ian Fletcher, director of policy at the British Property Federation (BPF), which commissioned the poll, warned that a mansion tax was a "political gimmick" that was "about the narrative of rich versus the rest".
"There is a better alternative to a mansion tax, and reforming council tax through a revaluation and raising revenue through adding more council tax bands, would restore fairness . . . and be better for the country," he said.
"If 40 per cent of our members weren't in support of a policy we were pursuing, I would be listening and considering the alternatives and can only hope Labour do the same."
The mansion tax debate was reignited in recent days after Jim Murphy, the Scottish Labour Leader, advocated using the proceeds from the tax to fund 1,000 more nurses. Veteran Hackney MP Diane Abbott rebuked Murphy, calling him "unscrupulous", and the proposition itself "a tax on London".
Other former Labour ministers have rounded on the proposal, like Nick Raynsford, who called it the tax "good politics but bad policy,". Meanwhile, Dame Tessa Jowell, former Labour Culture Secretary, has identified those who are "asset rich but income poor" as the main losers.
Popular in the Community