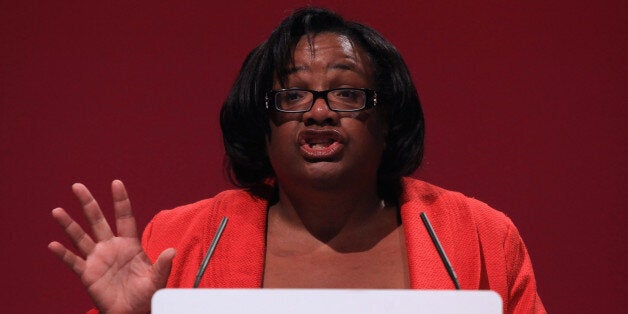 The 2015 general election is underway but today Labour decided to have a mini-civil war rather than focus on the Conservatives.
Veteran Labour MP Diane Abbott has attacked Scottish Labour leader Jim Murphy for announcing that he will spend the proceeds of a UK-wide mansion tax to hire 1,000 extra nurses in Scotland.
Abbott, who intends to put herself forward as Labour's candidate to be London mayor in 2016, criticised the party's mansion tax policy as a "effectively a tax on London" because, she said, 80% of the revenue raised would come from the capital.
She accused Murphy of acting in an "unscrupulous" manner for making "boasts" about using money from the south of England to pay for services in Scotland in an attempt to win the next Scottish parliamentary election. To make the fight even worse, Abbott also forgot Murphy's name and called him John.
Abbott told BBC Radio 4's World at One programme, after remembering her party colleague's name: "Jim Murphy isn't helping matters by firing off without consulting.
"There's a lot of discussion and debate that needs to go on about how we can implement a mansion tax fairly. Thank goodness Ed Balls is showing an open mind on this. Jim Murphy is jumping the gun in a highly unscrupulous way."
However on the same programme Murphy hit back at Abbott. "I got on well with Diane, it's hard to take this argument seriously. She didn't even remember my name at the start of the interview. I don't have to consult with Diane Abbott about what I do in the Scottish Labour Party. I am the leader of the Scottish Labour Party not Diane Abbott," he said.
Labour is committed to a levy on homes worth more than £2 million, with the money used to help fund the NHS. Yesterday Murphy explained how Scotland's share of the mansion tax revenue would be spent and acknowledged that the bulk of the money would come from England. Setting out his plan, he said: "I think it is right and fair that we tax properties worth over £2 million across the UK - a small number are in Scotland but the vast majority are in London and the South East."
Murphy told World at One today he did "not have to clear things" Ed Miliband when he wanted to make decisions about devolved Scottish policies as he was "in charge".
"It is established British Labour party policy, the mansion tax, and what I've done is said we'll use the money from a UK tax on houses worth over £2m and what I set out yesterday is the first plan about how we spend that money," he said.
"Diane Abbott, in my view, should maybe concentrate on supporting the Labour party's policy rather than either forgetting my name or attacking my approach to what I do in Scotland."