A German museum is to rebuild Hitler's bunker as a tourist attraction. Replicating five rooms from the Führerbunker in which the Nazi leader lived during the final months of the Second World War, the exhibit at the "Top Secret Spy Museum" in Oberhausen, 300 miles from the site of the original lair, is scheduled to open later this year.
"We're just in the planning stages – the architects are working on it," museum director Ingo Mersmann told thelocal.de website.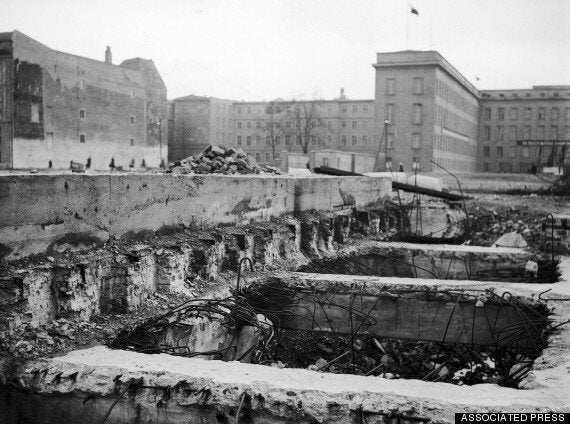 Hitler'€™s bunker with the top removed on April 7, 1952. There were 30 separate cells€ in the underground network. In the background is the soviet zone's propaganda headquarters
"We want this to be an educational experience so that families or groups of school kids can see how it really was; to experience the tiny rooms and the dampness of the bunker. We want to recreate it to show people," he added.
Hitler lived in the Führerbunker between January and April 1945, marrying Eva Braun within its concrete confines, and eventually committing suicide there.
The bunker was stormed by Soviet troops following Hitler's death, however the underground complex remained largely undisturbed until 1988 when it was completely demolished and turned into a car park. A plaque detailing the historical importance of the site was erected nearby for the 2006 World Cup.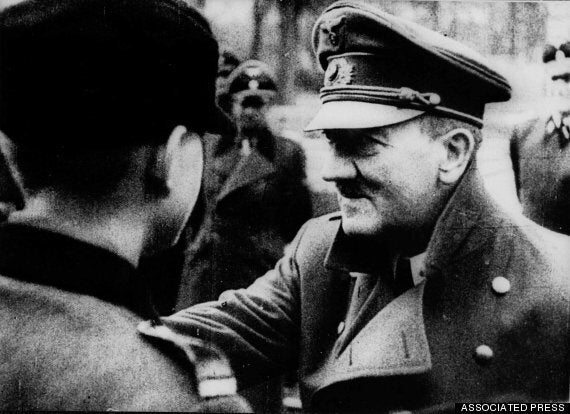 Hitler decorates members of his Nazi youth organization "Hitler Jugend" in photo reportedly taken in front of the Chancellery Bunker in Berlin, April 25, 1945. That was just four days before Hitler committed suicide
However, the exhibition is likely to draw charges of insensitivity to the victims of the regime, despite Mersmann insisting the attraction would be done "very carefully".
Based on floorplans of the original bunker stored in German archives, the recreation will include Hitler's rooms, the radio room, the clinic used by the Fuhrer's personal physician, Dr Morrell, and his secretary's office.