She was one of the breakout stars of 2014 - making headlines all over the world when she triumphed in the Eurovision Song Contest - so it seems only fitting that Conchita Wurst should be hitting the red carpet this awards season.
MORE GOLDEN GLOBES:
The controversial singer dazzled on the red carpet at the Golden Globes on Sunday night, turning heads in her green dress, white high heels and free-flowing brown locks.
Oh, and a beard of course.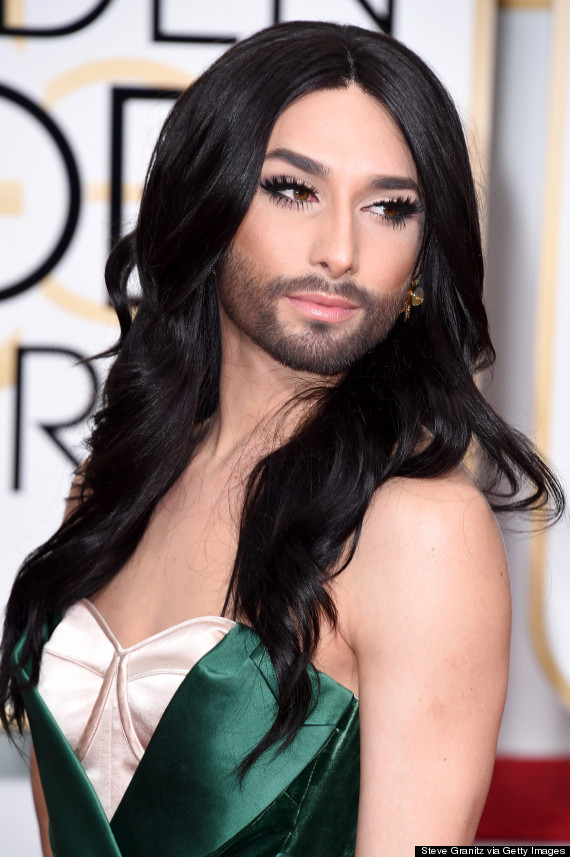 The incomparable Conchita Wurst
Conchita's heartwarming win for her powerful song 'Rise Like A Phoenix' at Eurovision last year was celebrated as a triumph over adversity, a sentiment she appeared to want to echo with her appearance on the red carpet at the Golden Globes.
Alluding to the horrific events in Paris last week on her Instagram page, Conchita wrote: "The Golden Globes are an event that brings the glamour of Hollywood into living rooms across the planet. But let's not forget that events like this are also a showcase of the diversity and seriousness in entertainment as an art form.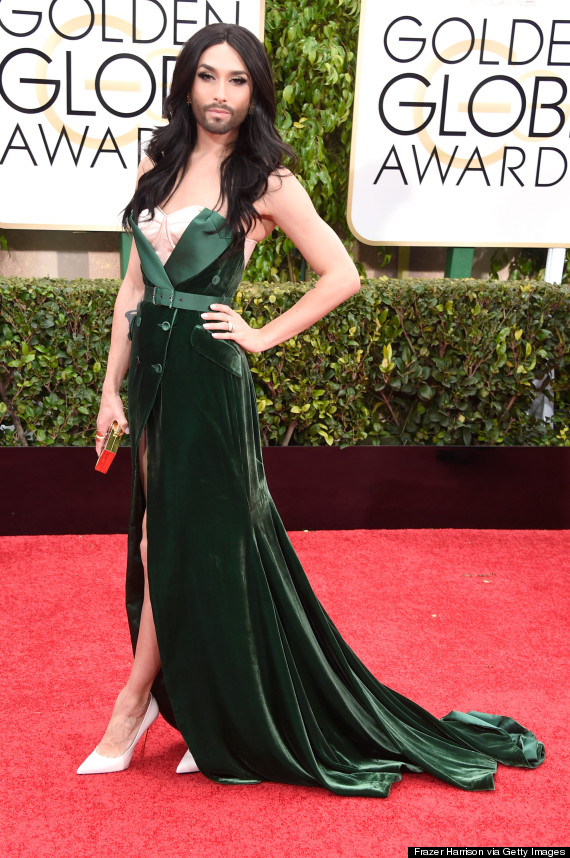 Conchita hits the red carpet
"Recent events in Europe have shown that freedom of speech is under attack. Let's unite and keep on with our unstoppable fight for peace and freedom - and freedom of expression!"
She used the hashtag #JeSuisCharlie in the picture, a campaign which was also backed by several of the other attendees of the Golden Globes.
Most notably, Helen Mirrenheld up a sign bearing the 'Je Suis Charlie' message on the red carpet, while also wearing a fountain pen as a brooch, in solidarity with those who were killed last week.
LIKE US ON FACEBOOK | FOLLOW US ON TWITTER