We finally have a real trailer for 'House Of Cards' series three, and it looks intense.
The teaser sees Kevin Spacey and Robin Wright reprising their roles as Frank and Claire Underwood, following on from the suspense-filled season two.
We won't have to wait long, as the hit show will be returning to Netflix on 27 February.
Oh, and all 13 episodes will be released at the same time. So get ready to binge-watch.
The teaser was released moments after Spacey won a Golden Globe for his part in the show, and we can hope to see more of the same incredible acting when the show returns.
Spoiler alert: Read with caution if you're not caught up.
What can we expect from season three?
Judging by the trailer, the next series is going to be just as action-packed as the episodes we've already seen.
It looks like we'll see even more murder, the First Lady being called before a Congressional committee, and Spacey's character finally losing his grip on their open relationship.
The Underwood's marriage seems like it will be struggling even more as the pair take the White House, probably under the strain of infidelity, deceit, and the weight of their own consciences.
The stress we see the presidential couple experiencing in this clip could be related to any number of scandals from previous seasons, which could come back to bite them. It could, however, be linked to the three coffins we see, or any one of the new faces in the trailer.
There could also be a problem linked to the return of Jimmi Simpson's character, hacker extraordinaire Gavin Orsay. He appears to have landed a government job, which probably won't go very well for him.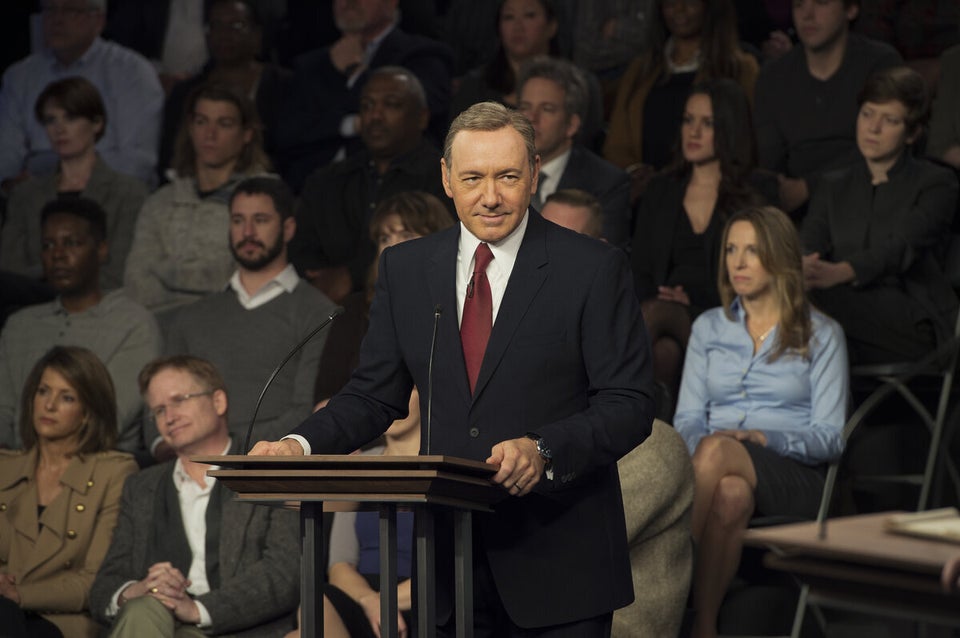 "House of Cards"
Related