A London-based hotel group has issued an apology after being accused of piggybacking on #JeSuisCharlie to promote its new hotel.
The Hoxton shared two renderings of its upcoming branch in Paris, with the hashtag in the post.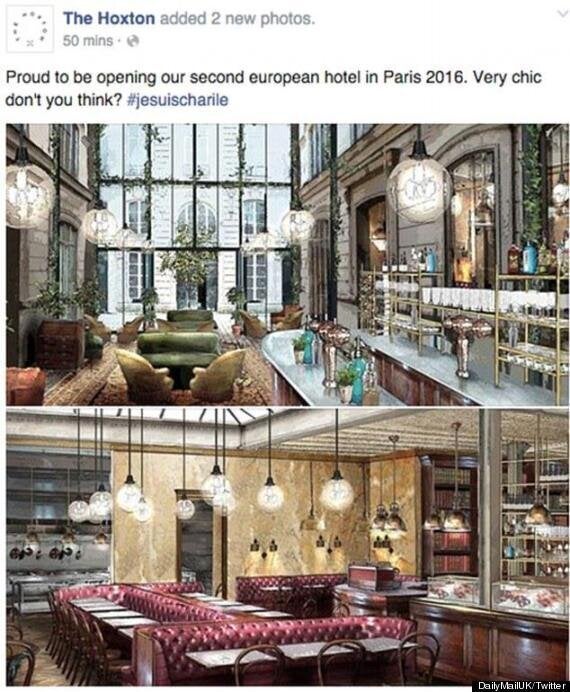 In response to the accusations, the group posted an apology a few hours later claiming they were showing solidarity with the French people.