A London-based hotel group has issued an apology after being accused of piggybacking on #JeSuisCharlie to promote its new hotel.
The Hoxton shared two renderings of its upcoming branch in Paris, with the hashtag in the post.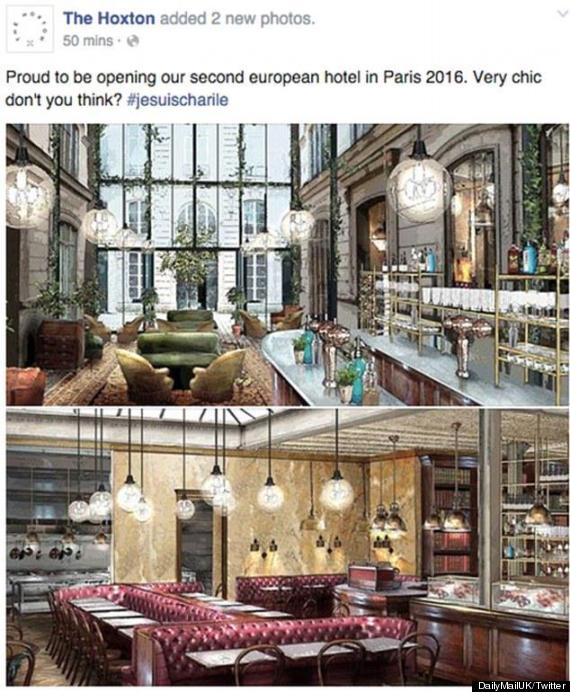 The Je Suis Charlie hashtag has been used in reference to the Charlie Hebdo shootings which struck Paris last week.
In response to the accusations, the group posted an apology a few hours later claiming they were showing solidarity with the French people.
Using #jesuischarlie to promote your business - with a typo in the hashtag? Nice one, The Hoxton.

— Abi Silvester (@absinthecity) January 12, 2015
This isn't the first time a corporation has been accused of making a mistake on social media. Last year DiGiorno accidentally hopped on the Why I Stayed hashtag, which was being used by victims of domestic violence.