You will have no doubt noticed it's a bit nippy out there – and sadly the weather forecast has more brrr-acing news on the way.
Specifically in the form of "thundersnow".
Hot (or cold) on the heels of December's "weatherbomb" comes a new meteorological sensation which also has a name evocative of spandex-clad wrestlers. Players during the FA Cup third round replay match between Wolves and Fulham at Molineux last night
"When thunderstorms form in wintry conditions they can sometimes give rise to heavy downpours of snow called thundersnow.

"Thunderstorms develop when warm air under colder air wants to rise. Generally these conditions are much more common in summer and so it is not unusual to have regular thunderstorms throughout the summer months. However they can occur in winter as well.

"If the weather is cold the rain associated with a thunderstorm can then fall as snow and thus is called thunder snow. This is unusual only because it can only occur in a few months of the year."
The channel adds: "As the warm air rises, water droplets condense to form cumulonimbus clouds. Lightning occurs when these rub against each other and thunder is the sound of the lightning."
Thundersnow has been reported in parts of Cornwall, South Wales, Tayside and Teeside and more than 100 schools and nurseries were closed on Wednesday after snow and wintry weather swept the region.
The Met Office has issued yellow "be aware" warnings of snow, ice and wind across the whole of the UK apart from Orkney and Shetland today.
Met Office spokesman Jonathan Hunter said: "Today we've got a wind warning over most of the UK until 11.30pm. We could see 50-60mph winds.
"We've also had snow and ice warnings for most of Scotland until midday today, after which there should be slightly less snow.
"Tomorrow we may see wintry showers across the UK with sleet, snow and rain.
"There may be strong winds tomorrow but easing through the day. On Friday and towards the weekend it will be really cold and we may see some snow showers in the North and at high levels."
Cumbria Police said it had received up to 40 reports of road collisions across the county in the past 24 hours.
Today's weather follows last week's fierce storms which left 120,000 properties without power in Scotland.
The Weather Channel reports the weather will become bright with sunshine and scattered showers over much of England and Wales early on Thursday, but with more persistent and heavier rain, sleet and hill snow moving down across Scotland to North England and Ireland. Heavy snow is also possible over the Pennines in the afternoon and evening with blizzard conditions in the gales.
It adds there is a risk of widespread snow early next week as an occluding Atlantic front slides down the western side of the UK, but could push further east to bring spells of snow later on Monday and Tuesday.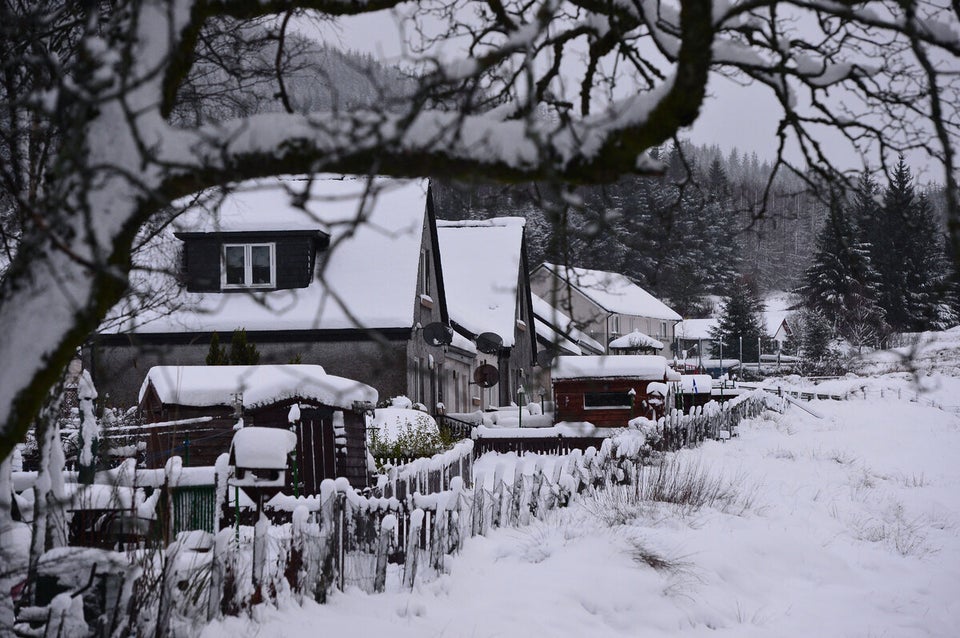 UK snow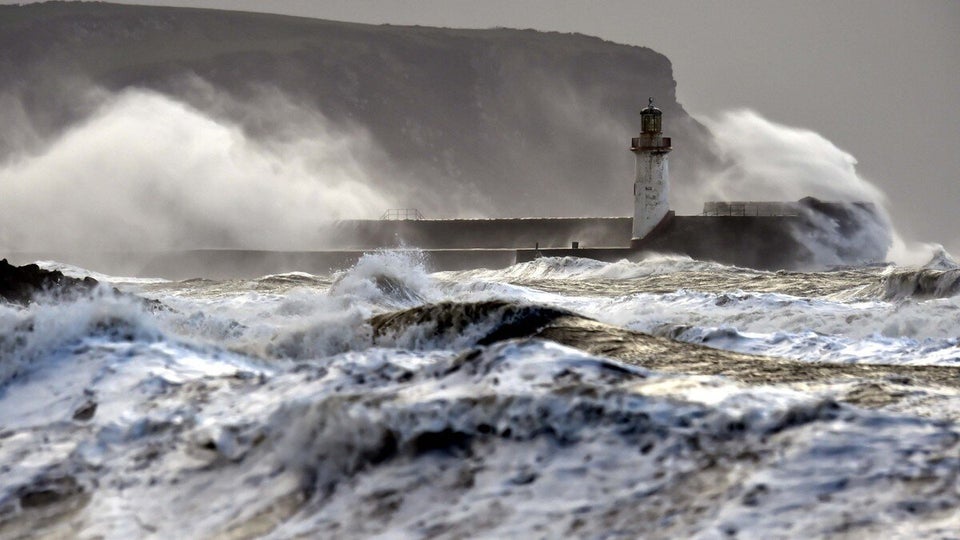 UK weatherbomb