Britain woke up to frost and, in some places, snow on Saturday morning after temperatures plummeted overnight, with the Met Office issuing severe warnings of further snow, ice and hail are.
Temperatures fell below freezing overnight and snow fell in Yorkshire and Cumbria while heavy snow in Scotland caused trouble for motorists on Friday night.
Yellow warnings of snow and ice have been issued for much of the UK and it could be as cold as -13C in the Scottish highlands overnight and -7C in other parts of the country.
England is likely to experience colder than average conditions over the next five days, but a spokeswoman for the Met Office said that overall it is a case of "typical British winter weather".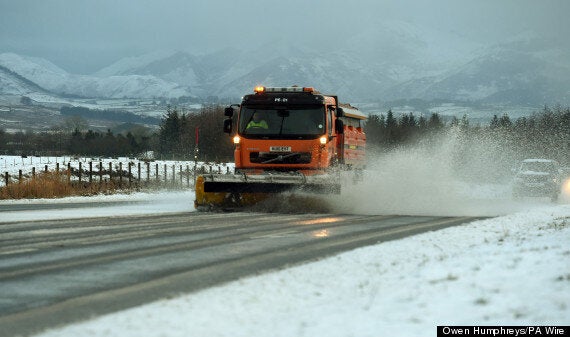 A snow plough in Troutbeck, Cumbria on Saturday
The Met Office's Laura Young said: "It doesn't really warm up in Scotland and northern parts of England all weekend, so there is a very good potential for ice on Sunday. People really need to be aware of that.
"Basically, snow and sleet, then it becomes very, very clear, but then the temperatures really drop, and then it freezes."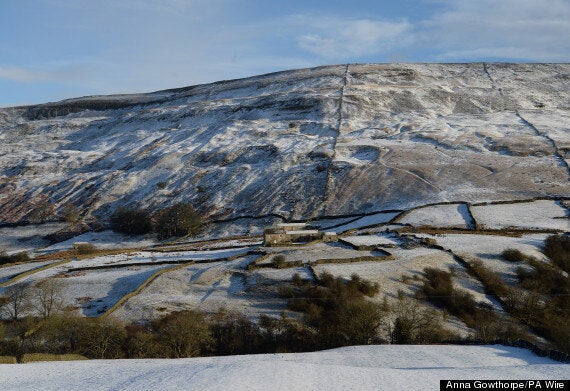 Snow covered fields near Reeth in North Yorkshire
Ms Young said it was "colder than average" for the time of year, and there are more snow and ice warnings than the same period last year.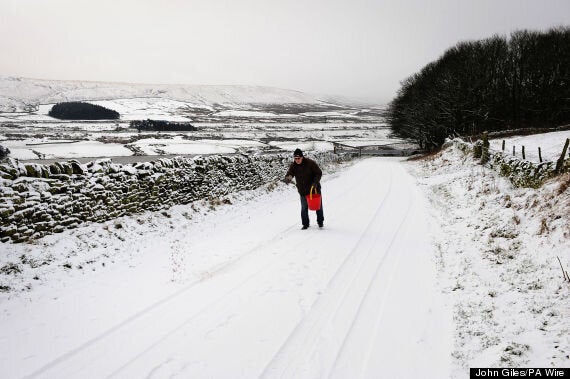 A man grits a snow covered road near Ripponden in West Yorkshire
The Met Office has issued an amber severe cold weather alert for north east and north west England, Yorkshire and Humber, and the East and West Midlands.
The amber alert, level three, "requires social and healthcare services to target specific actions at high-risk groups", the Met Office website said.
South west England, south east England and the east of England have been issued with a yellow alert for "alert and readiness".
Caroline Abrahams, director of charity Age UK, said older people were at particular risk for older people, whom she urged to "take basic precautions", such as sleeping with all the windows closed.
"The cold weather can be particularly dangerous for older people who are more at risk of suffering health problems when the temperature drops," she said.
"It's a shocking fact that this winter one older person could die every seven minutes from the cold. Yet, with just under one million older people living in fuel poverty, many simply cannot afford to heat their homes to a temperature high enough to keep warm and well."
The Met Office has predicted a 90% probability of "severe cold weather/icy conditions" in parts of England by 12pm on Tuesday.
It said: "England is likely to experience colder-than-average conditions, with widespread overnight frosts. Some wintry precipitation can be expected for most areas too, mostly in the form of scattered showers, leading to lying snow and icy stretches in places.
"There is currently a good deal of uncertainty about the expected weather over south east England on Sunday, with a period of persistent rain potentially turning to sleet or snow over hills. Please stay in touch with the weather forecast for latest developments."
Meanwhile, photographer Rob Stothard took these amazing photos of Richmond Park in the frost on Saturday morning.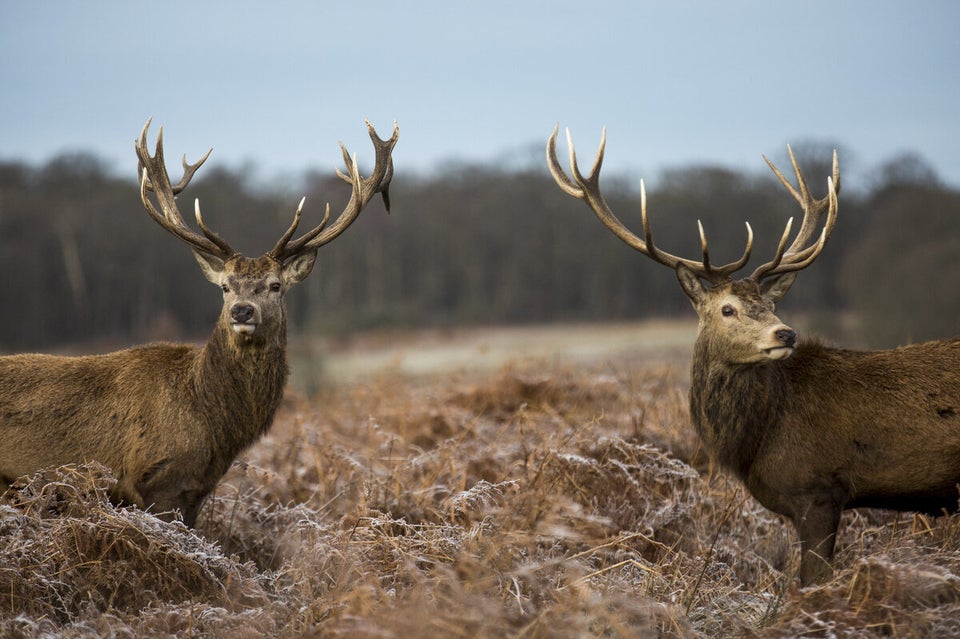 Frost Hits Richmond Park
Popular in the Community