Ed Miliband and Ed Balls have denied claims they wanted to hold an early general election in 2007 because they knew the economy was about to "fall off a cliff".
The allegation is made in a new book by former mayor of Doncaster Martin Winter, who helped the Labour leader secure his Commons seat.
Winter left the Labour Party in 2008 following internal arguments over whether he could stand for a third term.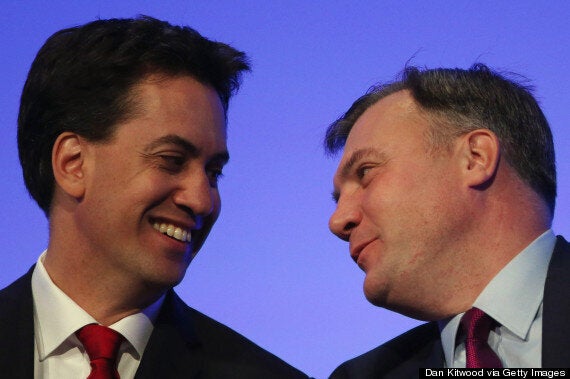 Labour's Shadow Chancellor Ed Balls with Labour leader Ed Miliband
He reportedly told them: "Ed Balls was desperate for us to go now ... The simple fact is the economy is going to fall off a cliff and this was our best chance of winning.
"The economy is going to get a hell of a lot worse over the next two or three years and we'll get the blame for it; so it was either going now and risk losing or wait and know that we're going to lose."
Brown ruled out an election in October 2007. The scale of the economic crisis engulfing Britain became clear the following year.
A spokesman for Miliband dismissed the claim. "This report is untrue," he said. "It is tittle-tattle, a third-hand report of a conversation more than seven years ago. Complete nonsense. No one had any sense of the scale of the global banking crisis which emerged in 2008."
A spokesman for Balls said: "Everyone knows Ed Balls wanted an early election in 2007, but the economy was nothing to do with it.
"It was not part of the discussions Ed or anyone else had about the timing of the election. At that time, in Britain and around the world, there was no sense of the scale of the global banking crisis which emerged in 2008."
However, Chancellor George Osborne told the newspaper: "The political cynicism and opportunism of Ed Balls and Ed Miliband has been exposed.
"This first-hand account shows Balls and Miliband were more interested in saving their own skins than saving the British economy.'
The book also describes a nine-and-a-half-week period when Miliband stayed with the couple and their children while trying to become the Labour candidate for Doncaster in 2005.
Winter, who said he is speaking out because he has lost faith in Miliband, said he was "patronising" to the children, accidentally set fire to an office, and locked himself in a house by mistake.
Giving his assessment of the Labour leader - who was an aide to Brown at the time - Winter said: "He is arrogant, untrustworthy and procrastinates over everything.
"He is ignorant of the real values of ordinary working-class voters and holds his nose at their lifestyle."