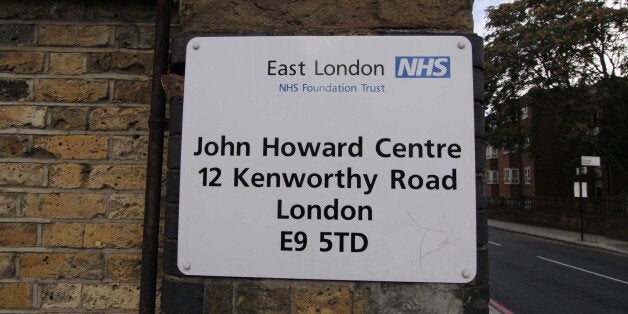 A Christian nurse will take her NHS Trust to court over claims she was disciplined for "praying" for a Muslim colleague, which was deemed tantamount to "harassment and bullying".
Victoria Wasteney, 37, a senior occupational health therapist at the John Howard Centre which is a mental hospital in London, told the Sunday Telegraph she wanted to help her friend and colleague Enya Nawaz when she was unwell, and described placing her hand on her knee and asked if she could pray for her.
Wasteney, a born-again Christian from Buckhurst Hill in Essex, claims she said: "God, I trust You will bring peace and You will bring healing."
She was later suspended on full pay for nine months and given a written warning about the prayer, which her superiors described as "harassment".
Wasteney told the Sunday Telegraph she is taking the East London NHS Foundation Trust to a tribunal. "I'm not a hard-line evangelical. I'm not anti-Muslim. I believe in freedom of speech, but I've always believed we should be sensitive to one another's beliefs and feelings," she said.
Nawaz alleged in an eight-page document that Wasteney had tried to convert her to Christianity. Wasteney admitted inviting Nawaz to her church to take part in activism over human trafficking, which they had a shared interest in. She said she had also given Nawaz a book called I Dared To Call Him Father, about a Muslim woman who converts to Christianity.
Nawaz came to Wasteney in distress over medical issues, and the nurse said she gave her a shoulder to cry on. "She was very emotional and tearful and was talking to me about her fear of dying," she told the Telegraph. "I put my hand on her knew to comfort her – asking her if that was all right – and prayed with her, asking God to heal her. It was a natural and open thing for me to do and she didn't object in any way."
"Jesus is a central figure in both religions and we discussed this and other aspects quite openly and comfortably," she added. "It wasn't a case of me trying to convert her, let alone force Christianity on her. How could you?"
Wasteney returned to work in March 2014 but said she was treated like a "religious nutcase", and was later moved to another role at the trust's head offices.
In documents submitted to the East London Employment Tribunal, she claims: "My professional career has been jeopardised, my reputation damaged, relations with colleagues ruined and I was subjected to an ordeal of persecution dressed as 'disciplinary action' for an extraordinarily long time. I was discriminated against because of my faith."
Popular in the Community