They say dogs are a man's best friend – and these pictures prove the adage perfectly.
Featuring striking images of hounds before and after adoption, this new subreddit is a compulsive read and will melt the heart of the coldest non-animal lover.
As well as showing success stories, the page has plans to promote pets looking for adoption and potentially match them with new owners.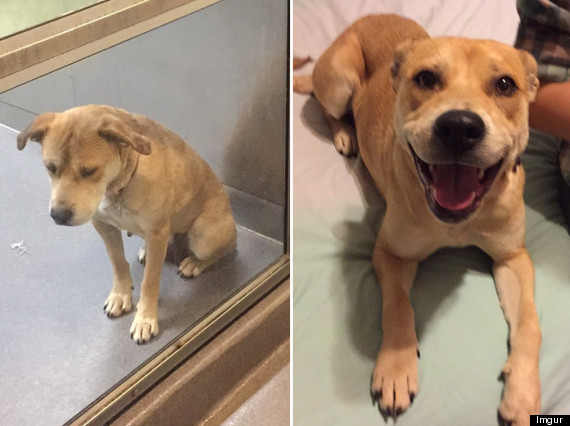 Spokey pictured at a shelter and a day later
Moderator Eponia writes: "If you're interested in adopting pets please be sure to check your local shelters and breed rescues.
"Volunteer if you can't afford a pet yourselfor if you want to give time to homeless pets. Donate to local shelters.
SEE ALSO: 'I Died Today': Heart-Warming Photos Of Dukey The Labrador's Last Day On Earth
"And please, make sure you are both emotionally and financially prepared for the responsibility of a pet before bringing one into your home and always spay/ neuter!"