Oscar tells HuffPostUK how JJ returned to the set the following day, once it was clear that Harrison would be okay, and started clowning around.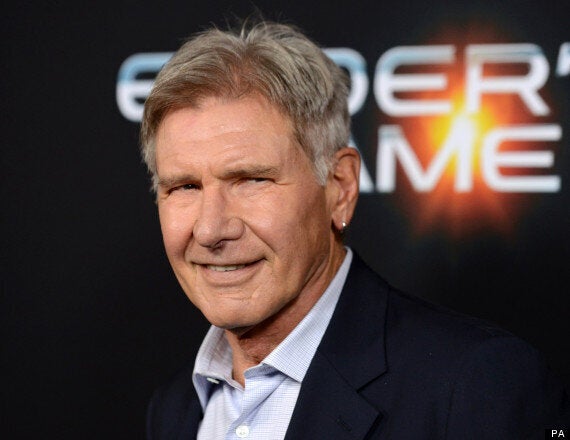 Harrison Ford was hurt by the Millennium Falcon, which meant a big workaround for 'Star Wars' director and actors
He tells HuffPostUK: "JJ was in such high spirits, he was literally making jokes on the loudspeakers.
"We had a big schedule that day, but JJ stopped us all and he said, 'Can everybody just stop and look at the moon right now?'
"He said, 'Look how beautiful it is, and how lucky we all are to be here.'
"JJ knows what's important, and he reminded us it was a beautiful experience. He made it very personal."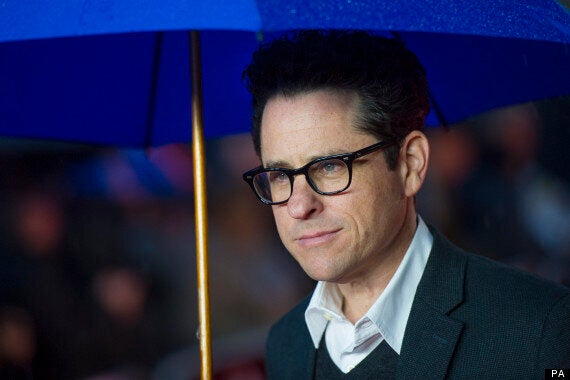 'Star Wars' is in safe hands with director JJ Abrams, according to star Oscar Isaac
If Oscar's worried by the hype and expectation surrounding the return of 'Star Wars' to our screens, he's hiding it well…
"Maybe it's naïve, but I'm not terrified of anything," he reveals.
"The sets are everything you can imagine, there are the returning characters, but people will also be astonished by the care and love that JJ has paid to this project. That's what I can't wait for them to spot."
Meanwhile, Oscar is a busy man with other films to talk about. He co-stars with Jessica Chastain in the upcoming thriller 'A Most Violent Year' and out this week is 'Ex Machina', Alex Garland's intense sci-fi thriller, in which gifted coder Caleb (Domhnall Gleeson), wins a competition to spend a week at a retreat belonging to the company's reclusive CEO, Nathan (Oscar Isaac). But when Caleb arrives he finds that he will have to participate in a fascinating experiment with the world's first true artificial intelligence, housed in the body of a beautiful robot woman, Ava (Alicia Vikander).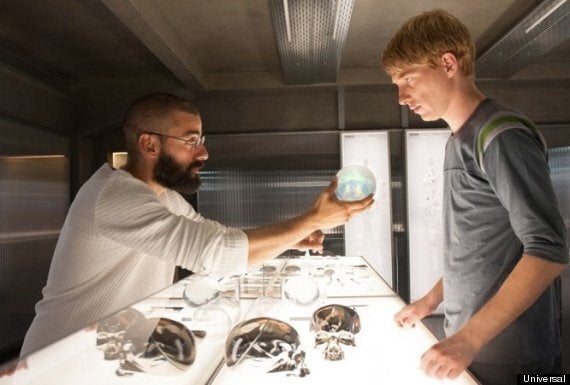 Oscar Isaac is CEO Nathan in 'Ex Machina' - a man on a mission that may not necessarily help mankind
Oscar is delighting in his reclusive inventor, who pursues technology, perhaps at the expense of real people.
"It's not a new concept," he describes. "The nutty inventor locked away with a low view of humanity, and a high opinion of his own work.
"He probably exists in the real world, but he's more likely to be a head of a corporation, or tinkering away in a garage somewhere."
As well as a suspenseful thriller, 'Ex Machina' is inevitably thought-provoking about the evolving balance between humans and technology. The advent of somebody in-between like Ava – is that something to celebrate, or fear? Oscar's obviously had some thoughts on all this…
"I worry about our dependence on technology, certainly," he starts. "We've been sold this idea of convenience, and we celebrate it all, but we seem to be sacrificing our privacy for that, without much thought.
"Even as I'm happy to download music on my phone, I worry that it makes it all very disposable.
"And as for the oracle of Google," he starts laughing. "We really don't have to work that hard to learn things any more, and I'm sure the value must go down with the effort.
He cracks up. "And those are my cheery thoughts for the day… let's talk about spaceships again."
'Ex Machina' will be in UK cinemas from 21 January. Watch the trailer below. 'A Most Violent Year' is out from Friday 23 January. 'Star Wars' will be out on Christmas Day 2015.