Although already a long-time purveyor of naked flesh, The Daily Star has leapt upon the perceived gap in the market by seizing upon the "great British page 3 tradition".
On Wednesday the newspaper gifted readers with a free page 3 poster with the promise: "All your favourite girls", cheekily adding: "More fun than the Sun!"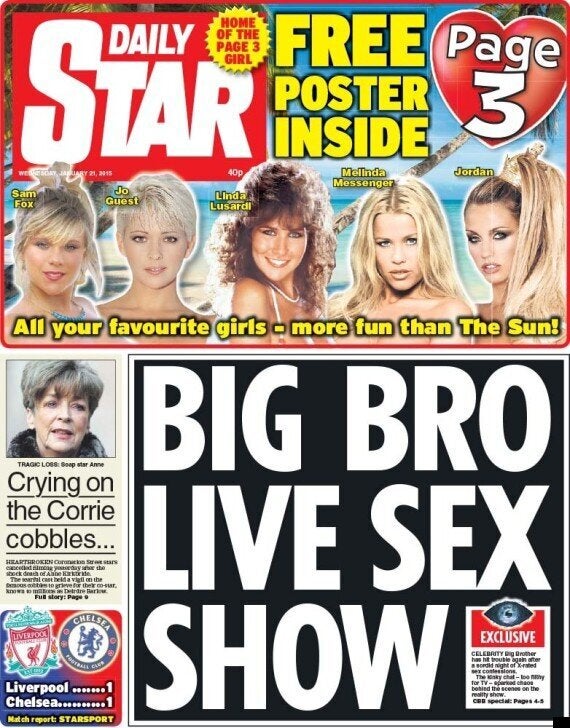 The Daily Star front page on Wednesday
A line-up of famous topless models Sam Fox, Jo Guest, Linda Lusardi, Melinda Messenger and 'Jordan' (who currently prefers to be known as Katie Price) was emblazoned above the fold, with the addition of the words "Page 3" in a red heart in the top right hand corner.
(Below the fold the newspaper opted to splash an exclusive in the form of: "Big Bro live sex show".)
In a statement reported by Media Monkey, the publication said: "The Daily Star is proud to continue the great British page 3 tradition. It brightens the day for our readers during tough times and has launched many successful careers.
"We will continue to listen to what our readers want and put a smile on their faces with our lovely, bright, talented and independent young ladies.
"Page 3 is as British as roast beef and Yorkshire pud, fish and chips and seaside postcards. The Daily Star is about fun and cheering people up. And that will definitely continue!"
Despite these lofty claims, a change.org petition has already been started urging publisher Richard Desmond to "get rid of page 3 in the Daily Star."
"It's not OK because women and girls are more than their breasts and bottoms… It's not OK to juxtapose images of naked or partially clad women with stories about sexual violence… It's not OK to have a TV programme called Teen Castings on your porn channel Television X."
The Sun has not commented on the re-incarnation of Page 3 in its rival, indeed nor has confirmed that its 44-year-old feature is gone for good.
Just a day after featuring no naked breasts on the third page, the mystery deepened on Wednesday with the publication running a double page spread of supermarket adverts across pages 2-3.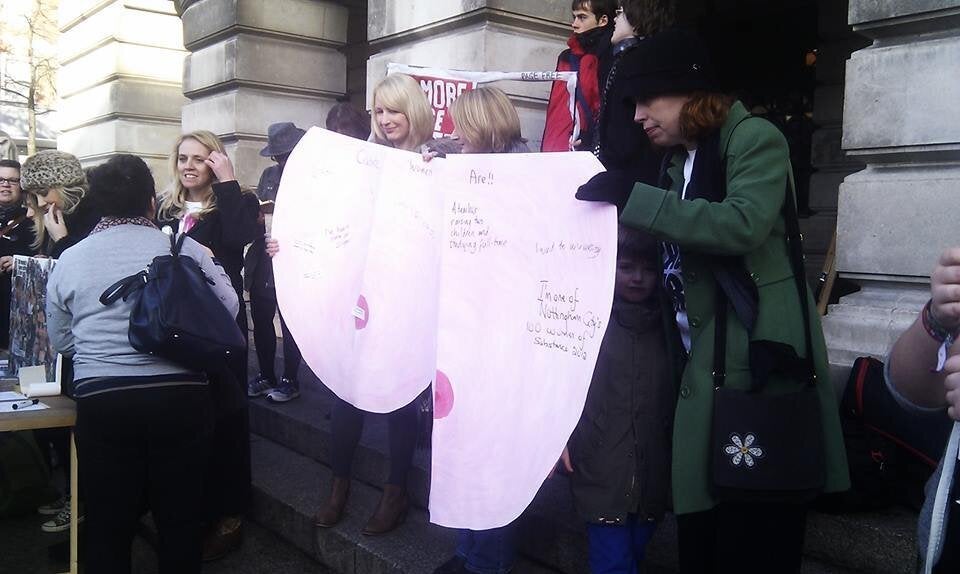 No More Page 3
Related