After attempting to "break the Internet" at the tail-end of last year, Kim Kardashian is at it again, baring her naked bum in another magazine photo-shoot.
The reality star has posed for a new photo spread in the forthcoming issue of Love magazine, where she'll be wearing Prada's spring collection.
However, the first teaser image from the shoot - uploaded to the magazine's Instagram page - shows Kim not exactly making the most of the couture wardrobe on offer, as she's photographed facing away from the camera, standing completely starkers.
Sadly the picture has already disappeared from Love's social media page (perhaps they were worried they might succeed where Kim failed and actually "break the Internet"), but fans of Kim's managed to grab a screenshot before it was deleted, which has now been widely spread on Twitter.
The accompanying photo-shoot was subtitled "Break The Internet", and while she wasn't 100% successful in her mission, she certainly made a pretty big dent in the ol' interweb, even if she didn't break it completely.
Meanwhile, if you're desperate to get your mits on the new issue of Love magazine to see Kim's latest pics, she's got something to tide you over, after posing for some totally natural-looking Instagram snaps where she's frolicking in the snow in a "fur-kini".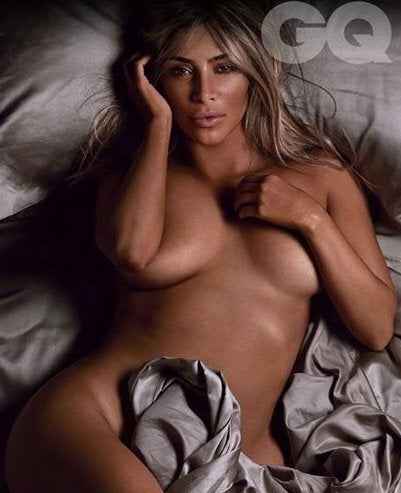 Kim Kardashian's Hottest Moments