Let's face it, periods are annoying.
But for some of the world's most talented sports people, getting a period is more than a little bit irritating - it can have a serious impact on their career.
British number one tennis player Heather Watson has attributed her defeat in the first round of the Australian Open this week to her period.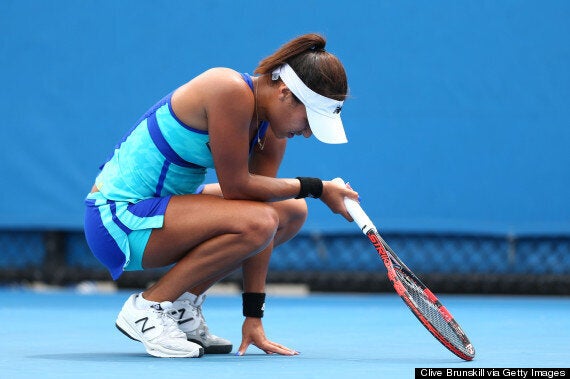 The 22-year-old said she suffered from dizziness, nausea and low energy levels as she lost 6-4 6-0 to Bulgaria's world number 52 Tsvetana Pironkova.
The 22-year-old's comments have prompted other prominent sports people to come forward about how periods have affected their game in the past.
Speaking to BBC Radio 5 Live, former British number one tennis player Annabel Croft touched on the fact that period talk is still a taboo.
"Women's monthly issues seem to be one of those subjects that gets swept under the carpet and is a big secret," she said.
"I think women do suffer in silence."
Tara Moore the current British number five told The Telegraph that her period has fallen during major tournaments for the past six years – and last year she had to play a four-hour match in the middle of it.
Currently tennis players can only take a toilet break once a set, but Moore thinks the sport's governing body should consider changing the rules for women.
"At Wimbledon we have to wear white, so it's quite a big deal. Especially because male players don't understand that we have another element to deal with.
"[Bleeding on your uniform] is something you feel quite worried about. If something like that happens it's mortifying – it's a nightmare," she added.
And it isn't just professional sportswomen who dread having a period.
Speaking to HuffPost UK Lifestyle, Mags Sikora, co-founder of Period Box said: "Having period definitely influences our ability to take part in sporting activities.
"For many women, 'that time of the month' is equal to 'time off from the gym' and it is not just about feeling uncomfortable.
"Very often the physical pains don't let us to participate in any sporting activities, especially certain activities that involve a lot of endurance, such as long distance running.
"I think periods definitely put girls off sport, especially teenage girls, for whom the symptoms are often most disturbing."
Tanya Joseph from Sport England - the people behind the popular This Girl Can campaign - also told us periods can be an issue for younger sports fans.
"Girls at school sometimes cite periods as one of the things that put them off sport but this is lower down the list after their fears about judgement," she said.
"I would say that when it comes to periods for everyday women, it is down to each individual woman and how they affect her."
So why does having a period affect some women more than others when it comes to exercise?
Dr Sally Norton told us some people become anaemic when on their period, while others experience other symptoms.
"For people who become anemic, their blood count drops and there is good evidence to suggest that people feel more tired around the time of a period," she explained.
"Some women experience bad period pains or cramps during their period - these can be uncomfortable during the day, but also keep some people awake at night, resulting in them feeling more tired than usual the next day."
While exercise is unavoidable for professionals like Watson, for the rest of us it can be tempting to skip our usual class at the gym the week we have a period.
But Dr Norton recommends keeping exercise up during the week of a period, as it provides a welcome distraction.
"The endorphins ('happy hormones') released by exercise also help improve mood and reduce the pain sensations," she added.
In order to feel the best you possible can while on your period, Dr Norton says it's important to eat leafy green veg which are full of iron, keep hydrated and get plenty of sleep.
"Your GP may prescribe the combined contraceptive pill to reduce the amount of pain and bleeding from your periods as well as iron tablets if your blood count has dropped for more heavy periods," she said.
One thing's for sure, the more we talk about periods affecting our every day lives, the less of a taboo the topic becomes.
We have to applaud Heather Watson for her honesty and hope it paves the way for more understanding in the world of sport.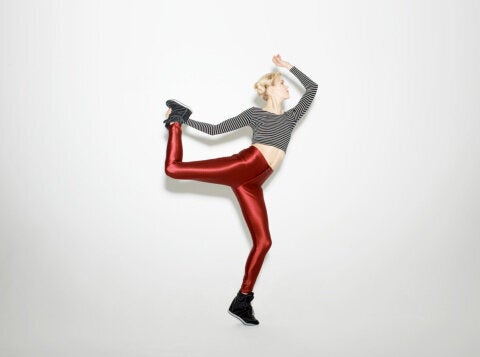 Top 10 Stupid Period Myths