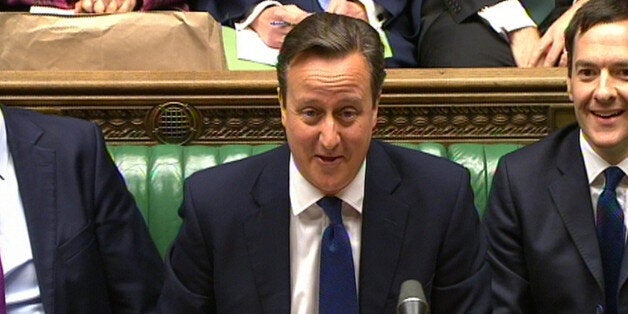 David Cameron has received a well-timed political boost ahead of Prime Minister's Questions today after official figures revealed that unemployment has fallen to its lowest level in six years and pay packets continue to grow faster than prices.
The jobless total fell by 58,000 between September and November to 1.91 million, the lowest since autumn 2008, while a record 30 million people are in work, the Office for National Statistics has confirmed.
The prime minister seized on the figures, saying: "The drop in unemployment is welcome news. Behind the statistics are stories of people finding self-respect and purpose in life."
With inflation at a record low, the Bank of England has also revealed that its rate-setters have all voted to keep interest rates at 0.5%, in welcome news for mortgage holders and families. This marks a major change from previous months, when two members of the Bank's Monetary policy committee, Martin Weale and Ian McCafferty, voted to raise rates by 0.25%.
Meanwhile, average earnings increased by 1.7% in the year to November, up by 0.3% on the previous month. Pay started outstripping inflation at the end of last year.
Jeremy Cook, chief economist at the international payments company, World First, said that higher real wages "is helping UK plc but is doing little to suggest that rate rises are coming anytime this year."
Unemployment has fallen by 418,000 over the past year, although the latest quarterly reduction was the smallest since July to September 2013.
The jobless rate is now 5.8% compared with 7.1% a year ago. Despite the good news on unemployment, there was another increase in the number of people classed as economically inactive, up by 66,000 to more than nine million.
Experts said the figures would "put a big smile on the face of the Conservative party" but warned that deeper troubles remained in the economy.
Ian Burke, director of totaljobs.com, said: "Today's fall in unemployment, albeit small, is a great start to 2015 and will no doubt put a big smile on the face of the Conservative Party.
"However, worrying employment trends still remain - notably the number of people still on zero-hours contracts – a theme at the top of the political agenda in the run up to May's general election. Workers in the UK are now starting to feel the benefits of real wage growth and as the country moves closer towards 'full employment', businesses must ensure that our continued economic recovery is built on secure and well paid employment."
Related