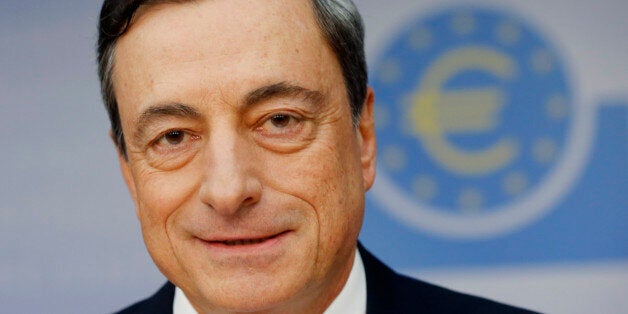 The European Central Bank's plan to pump over one trillion euros (£960 billion) into the region's ailing economy has been awkwardly undermined by a top German banker, who said it would only be "part of the fix".
ECB president Mario Draghi told reporters on Thursday that the bank would start from March to make monthly purchases of €60bn (£46bn) until the end of 2016, around 1.2 trillion euros in total, and hinted it could go on for longer if needed in order to get the economy going again.
However, Axel Weber, formerly head of Germany's central bank and now chairman of UBS, warned on Tuesday that the ECB has "continuously bought time for European policy makers" to try and fix the eurozone, and a failure to act would make it "increasingly difficult" to keep together the eurozone.
Speaking at the World Economic Forum in Davos, he said that the European leaders had failed to bring in tough reforms in countries like Italy, Greece, Spain, Ireland and Portugal, and so the lack of recovery in Europe meant "the problems are back".
"The ECB can only be part of the fix in Europe, in part because the more they do they give a big incentive for governments to do less," he added. "The real problem is that if you continue to buy time and the time is not used for reforms, I think you have to ask yourself whether more of the same is the best recipe."
"Policy makers shouldn't kid themselves. Policy makers are in charge of reforms. If they don't deliver reforms, they don't do their job. The eurozone needs to continue to work at integration and they need to deliver policy reforms . . . if that doesn't happen, the project of a single currency — which had benefits, very much so — becomes increasingly a difficult project to run."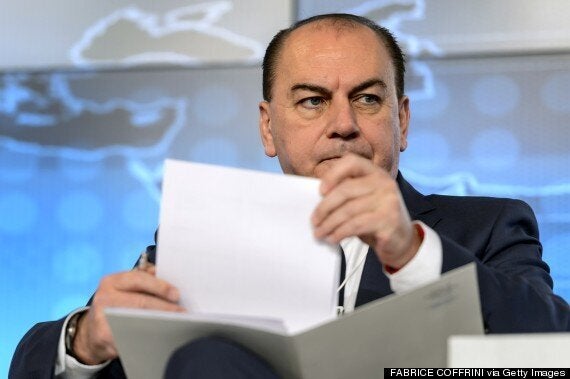 Jonathan Loynes, chief European economist at Capital Economics, echoed Weber's verdict, saying: "Don't expect QE to cure all of the currency union's troubles."
ECB president Mario Draghi has tried to honour his promise nearly three years ago to do "whatever it takes" to save the single currency by kicking off a massive bond purchasing programme along the lines of the quantitative easing (QE) that has already been pursued in the UK and US.
Interest rates in the eurozone have already been slashed to 0.05% but signals from policy makers in recent weeks suggest they believe more needs to be done to shake the economy from its downward spin. The prospects for QE being launched by the ECB have been hampered by legal questions and political ramifications for a fiscal area that is constituted by 19 sovereign states.
But a recent European court decision that appears to pave the way for the move, combined with the tumble into negative inflation (of 0.2%) for the first time since the financial crisis on 2009, has boosted its likelihood.
Deputy Prime Minister Nick Clegg backed the proposals for eurozone QE, telling LBC radio: "I think it's a good thing - and frankly it could have come a lot earlier - for the European Central Bank to do what our central bank and the US central bank did a long time ago, which is basically to use their muscle to pump-prime the economy.
"Do I think it's a good thing that the ECB is doing whatever it can to stimulate growth in the eurozone? Yes."