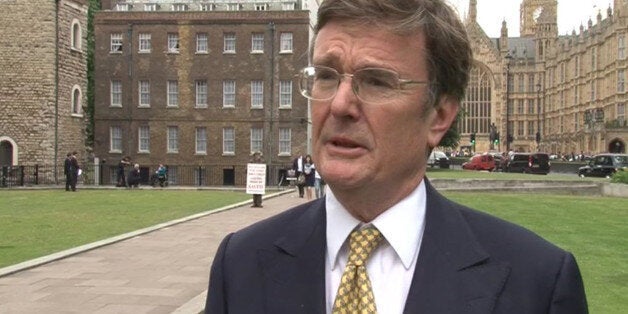 A former Liberal Democrat peer is helping to bankroll 30 Labour candidates at the general election to bolster Ed Miliband's bid for No 10, it has emerged.
Lord Oakeshott, who quit the junior coalition party following a failed leadership coup, has flooded 46 marginal seats with £600,000 as part of a plan to block a "Tory government cringing to Ukip".
Reacting to the news this morning on LBC, Nick Clegg said as Oakeshott was no longer a Lib Dem he was free to "do what he likes with his cash".
In an interview with the Financial Times, the one-time ally of Vince Cable revealed 30 Labour hopefuls are sharing £300,000, Green Party MP Caroline Lucas receives £10,000 while the rest is split by 15 Lib Dem MPs and candidates.
He told the newspaper: "Many Lib Dem and Labour candidates tell me the Tories have spent over £100,000 campaigning against them, even before the official election campaign - and spending limits - started in December.
"I've taken a leave of absence from the Lords and am just a non-party social democrat now, but I want to help save our country from a Tory government cringing to Ukip."
Lord Oakeshott, a former Lib Dem Treasury spokesman, resigned from the party after admitting he had commissioned research which indicated the party could fare better at next year's general election if Nick Clegg was no longer in the top job.
Cable was forced to deny he was part of a plot to oust the leader and later publicly declared his support for the Lib Dem leader.
The peer's long-standing friendship with Business Secretary Cable hit the rocks following the botched plan.
Cable rebuffed offers of funding, insisting he did not need the money, according to the FT.
Key supporters of Clegg who are vulnerable at the election, such as Chief Secretary to the Treasury Danny Alexander, business minister Jo Swinson and schools minister David Laws, have not received donations, it said.
John Pugh, who has publicly called for the Deputy Prime Minister to quit, has received £20,000, along with seven other MPs on the left of the party, while candidates in Great Grimsby and Hastings and Rye are among those in the Labour party to receive backing.