The youth vote is an untapped gold mine. As a thinktank recently put it, the party who manages to tap into the vast pool of three million young people who have yet to decide who to vote for, "may just win the keys to Downing Street".
Around 44% of 18 to 25 year olds do not yet know which party - if any - to back in the general election.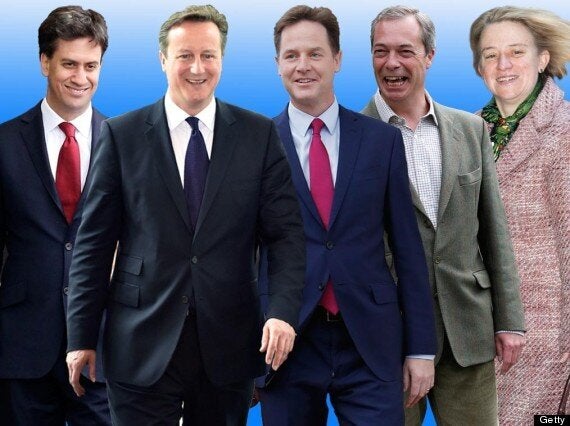 From L-R: Ed Miliband (Labour), David Cameron (Conservatives), Nick Clegg (Lib Dems), Nigel Farage (UKIP), Natalie Bennett (Greens).
So what are the parties offering to young people?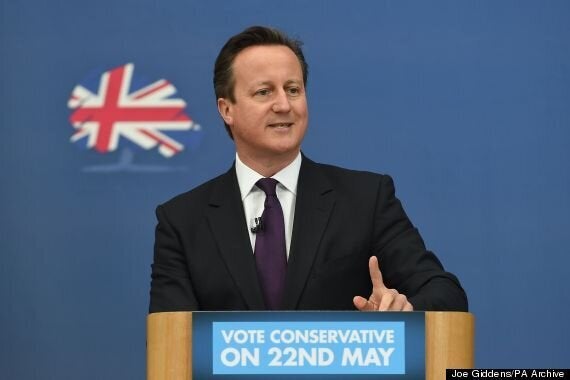 Cameron gives a speech as part of the Conservative Party's European and Local Election campaign at the JCB World Logistics site in Newcastle-under-Lyme.
Loans for Masters Courses: In the Autumn Statement George Osborne announced he would be launching a postgraduate loans scheme to fund masters courses of up to £10,000 for students under 30, from 2016/17. The loans will be repaid concurrently with the undergraduate loans. The details still remain sketchy, as the policy was not fully fleshed out. (via THE)
Starter Homes Initiative: This aims to give 100,000 first-time buyers under the age of 40 the opportunity to buy a new home at a 20% discount. The Tories are changing the planning system to free under-used land from planning costs in return for builders agreeing to sell the homes they build there at below the market price. (via Conservatives.com)
Benefit Reforms, Freezes: The reforms include barring childless 18 to 21-year-olds from claiming housing benefit, as well as removing their entitlement to JSA after six months of failing to find a job unless they take part in community work. Wider reforms also include reducing the benefits cap from £26,000 to £23,000 per year. They say this move forms part of a plan to end youth unemployment (see below). (via the Guardian)
Divest benefits money into apprenticeships: The savings from the welfare reforms (above) will be used to fund 3 million apprenticeships for young people by 2020. The reforms will allegedly raise £255m per year, which will pay for the scheme. (via the Guardian)
Raise Personal Allowance to £12,500: Raising the threshold at which tax is paid to £12,500 (no date specified for its introduction) will help graduates, who generally start on lower salaries, to keep more of the money they earn. On the face of it, this seems like a good move for helping young people survive as costs rise, but research shows this may disproportionately favour the wealthy.
Education Policy: The Tories will protect the schools budget from austerity cuts, and say they will invest £18bn in new schools, presumably under the free schools programme.
Pledge to scrap use of 'exclusive zero-hour contracts': Though not a policy that directly benefits young people, this will incidentally help a vast number of young workers to seek additional work. But this is not necessary a new pledge when it was announced at the party conference, and consultations are already underway.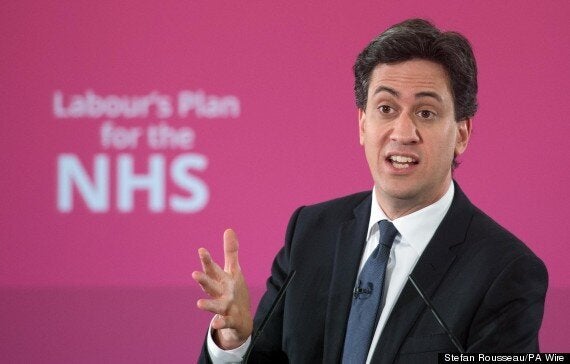 Miliband delivers a speech on his party's plans for the NHS in Sale near Manchester if they get into power at this year's General Election.
Votes at 16: Ed Miliband has vowed time and again, and once more at the 2014 Party Conference, to give the right to vote to 16- and 17-year-olds in the wake of the level of engagement at the Scottish referendum. Labour will pass a law to ensure that youngsters are able to vote in time for the London Mayoral elections in 2016, and in time for the 2016 Scottish Parliamentary elections. (via BBC News http://www.bbc.co.uk/news/uk-politics-30384644)
Benefit reforms: Labour will end out-of-work benefits for roughly 100,000 18-to-21-year-olds, and replace the JSA with a means-tested payment dependent on training. The youth allowance will be paid at £57 per week, the same as a young person's JSA, but it will be means tested on parental income, and tapered off between £20,000 and £42,000. The JSA will be removed for people who do not have a "level 3 qualification" which is the equivalent of an A-level. People will be able to claim the higher rate (£71) after having paid NI for five years, instead of just two.
Zero Hour Contracts reforms: Labour has identified an issue with weak labour laws that lie at the heart of zero-hour contracts, and have pledged to introduce a number of reforms. Under the plans, workers on zero-hour contracts will not be obliged to be available outside contracted hours, will be free to work for other employers, have a right to compensation if shifts are cancelled at short notice, have "clarity" from their employer about their employment status, terms and conditions, have the right to request a contract with a "minimum amount of work" after six months with an employer (which can only be refused if employers could prove their business could not operate any other way), and have an automatic right to a fixed-hours contract after 12 months with an employer.
Limiting Unpaid Internships: Unpaid internships lasting longer than four weeks will be banned, the party has said recently. Labour will ensure that those working longer than four weeks full-time will be paid at least the national minimum wage.
Youth Employment: Although the details are lacking, Labour will set out a goal to get as many young people doing an apprenticeship as a degree by 2025 – requiring every firm that wishes to gain a major government contract to offer a high-quality apprenticeship. There is also a job guarantee for young people unemployed for more than a year.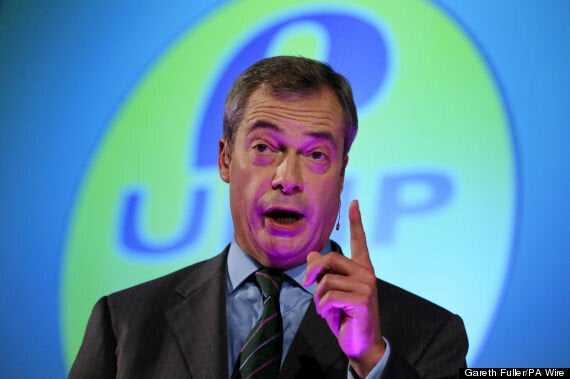 Nigel Farage has promised frustrated voters UKIP will mount a positive general election campaign
Immigration will help the working class youngsters:
The argument is that that majority of young people are unskilled labours. (UCAS figures shows that in 2013 40% of young people entered higher education by the age of 19, and that 860,000 had began apprenticeships in 2013). By controlling immigration, Ukip says the pressure on young people will be reduced as the labour market is thinner, and thus unskilled young workers will be more likely to find employment. (need proper citation, but the mirror has a good summary)
Prioritising Education and Skills:
UKIP will introduce an option for students to take an Apprenticeship Qualification instead of four non-core GCSEs which can be continued at A-Level. Students can take up apprenticeships in jobs with certified professionals qualified to grade the progress of the student.
Subject to academic performance UKIP will remove tuition fees for students taking approved degrees in science, medicine, technology, engineering, maths on the condition that they live, work and pay tax in the UK for five years after the completion of their degrees.
UKIP will scrap the target of 50% of school leavers going to university.
Students from the EU will pay the same student fee rates as International students.
UKIP supports the principle of Free Schools that are open to the whole community and uphold British values.
Existing schools will be allowed to apply to become grammar schools and select according to ability and aptitude. Selection ages will be flexible and determined by the school in consultation with the local authority.
Schools will be investigated by OFSTED on the presentation of a petition to the Department for Education signed by 25% of parents or governors.
Minimum threshold to £13,500 per year – which is the level of a full-time minimum wage.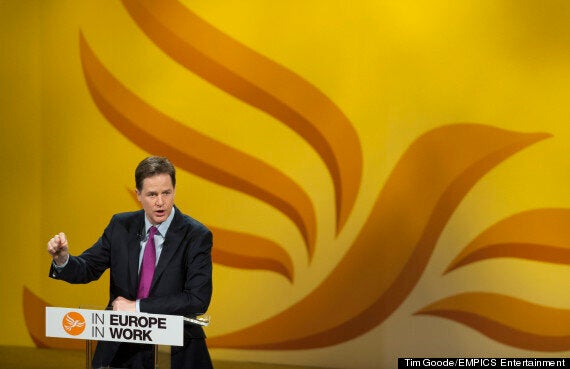 Deputy Prime Minister Nick Clegg delivers the leaders speech during the Liberal Democrat Spring Conference at the Barbican Centre, York.
Votes at 16/17:
This has been a long-term commitment of the Liberal Democrats, with this policy appearing in their 2010 manifesto. Although there hasn't been an awful lot announced since, rhetoric from Nick Clegg and others indicate they will advocate for this in their 2015 manifesto as well.
Young People's Bus Passes:
The Lib Dems will introduce a young person's buss pass which offers a discount for 16-21 year olds. This will be paid for by abolishing the winter fuel allowance and the TV licence for pensioners who qualify as higher rate taxpayers. The pass would mean a minimum two-thirds discount, with bus companies able to add their own discounts on top of that.
Mental health reforms:
From April, the Lib Dems have pushed to guarantee treatment within six weeks, or 18 at an "absolute maximum". This will involve £120m funding. They have also made this one of the centrepieces to their manifesto, promising to expand the budget for mental healthcare. This is seen as a policy that would benefit young people particularly, as mental health issues in early life is seen as a hindrance. For instance, first-case psychosis patients are almost 100% aged 18 to 25.
Raising Tax Allowance Threshold:
This policy will increase the threshold at which people start paying income tax from its current level to £12,500 per year. This may particularly help young people who often start their careers on lower salaries and will have a little more money to spend. But there are also concerns this policy mainly benefits higher paid individuals, as it also applies to them.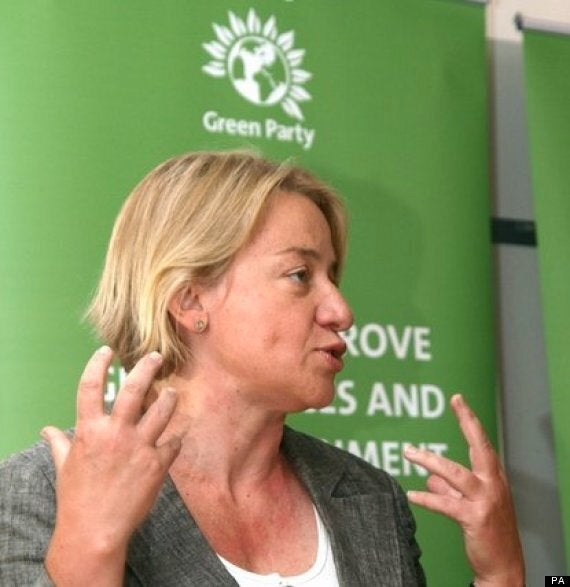 Natalie Bennett gestures during her acceptance speech in central London after she was elected leader of the Green Party
Education:
Double spending on youth services
Schools would promote equal opportunities in anti-bullying procedures and equality issues would be monitored in teaching recruitment
They believe higher education should be a public service open to all, and would fight to end the tuition fees system. They model their ambition on other systems in Europe, where tuition fees are much lower or non-existent.
Teachers and educational staff would get comprehensive training on all diversity and inclusion issues
Stopping the spread of academies and free schools
Jobs:
No to workfare, yes to workplace democracy
More training for young unemployed people
They would offer Green workforce training and an environmental community programme, including training courses for jobs in energy conservation and renewable energy.
Spend £5bn on creating 350,000 training places, and offering opportunities to 700,000

unemployed people, in particular the young unemployed.

Make the minimum wage a living wage
Government and community
:
Campaign for votes at 16
Support LGBTQUIA movements
Reject anti-immigration discourse
Public services:
Keep the NHS free and public and renationalise railways
Protect basic public services, particularly education
Youth Services
:
A doubling of the current investment in young people. This will mean an increase from the current £98 spent per person aged 13–19 per annum on out-of-school services to just under £200. This would come at an estimated cost of £1bn.
The creation of 2000 Young People's Centres (YPCs). Dedicated spaces for young people to meet and be creative. The centres would also offer access to information and specialist support for teenagers in difficulty.
Spend £1bn per year on ensuring universal access to quality facilities for music, art, drama, dance and youth clubs, as well as sports.
EMA:
The Greens will restore the Education Maintenance Allowance for 16 to 18 year olds which was abolished by the coalition as part of the spending cuts.
Crime and justice:
Young people under the age of 18 would not be kept in custody. Social Services Departments will need to establish and run a range of small secure residential homes to cater for the needs of young people with special needs. There will also be facilities and an environment to allow a young child to stay or live with their parent or guardian in custody when it is considered to be in the best interests of the child.
Income support:
The Green Party would restore Income Support to people aged 16-25 to the same level to which those over 25 years old are entitled. In the long term the Citizens' Income Scheme is designed to eradicate poverty throughout society.
Housing and students: Educational institutions will have a greater responsibility for housing provision for their students. This may take the form of flexible arrangements with local authorities and other housing providers in their areas. Extra funding will allow more provision of student housing on campus sites where appropriate or in purpose-built or refurbished accommodation. Rents would be set by rent officers to ensure that prospective students are not deterred from study by high housing costs.