While new leaders traditionally thank their supporters and staff who made their victory possible just after achieving it, Tsipras' first tweet after his party came first in the election was to actor Hugh Laurie, who had tweeted support about the win.
The result has inspired many left-wing commentators in the UK. Even Russell Brand, who famously has a principled stand of not voting, has said he would abandon this to vote for Syriza.
He tweeted he would vote for the radical anti-austerity party, who are poised to lead a Greek coalition and have struck fear across the Eurozone as they may roll back the reforms Greece's creditors demanded to keep the country financially afloat.
In a series of tweets, Brand joked "What do the Greeks know about democracy anyway?" and mocked David Cameron's response to the outcome, in which the PM claimed Syriza's victory would "increase economic uncertainty".
Official confirmation of the results are expected later on Monday.
"Today the Greek people have made history. Hope has made history," Tsipras said in his victory speech at a conference hall in central Athens on Sunday. He is poised to be the youngest prime minister of Greece in 150 years.
"The verdict of the Greek people ends, beyond any doubt, the vicious circle of austerity in our country," Tsipras said.
"The verdict of the Greek people, your verdict, annuls today in an indisputable fashion the bailout agreements of austerity and disaster. The verdict of the Greek people renders the troika a thing of the past for our common European framework."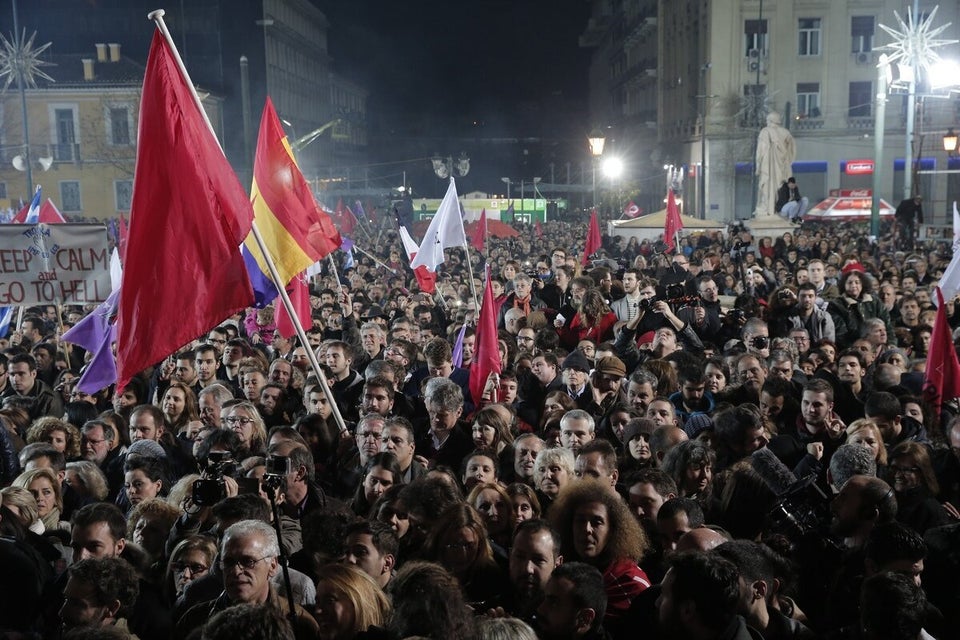 Syriza celebrates