Seventy years after the liberation of Europe's most infamous death camp, survivors of the mass murders at Auschwitz-Birkenau have returned to the harrowing site to remember the victims and remind the world of the atrocities that took place between 1940 and 1945.
An estimated 1.1 million people were killed at the concentration camp in Poland, 90% of them Jews. Nazi Germany's regime gassed, shot and tortured men women and children who did not fit in with its idea of a German "master race".
Auschwitz survivors walked through the gates today to attend commemorations marking 27 January 27 1945, when the network of camps were liberated by the Soviet Red Army.

The aged survivors held red roses and laid wreaths at the "death wall" in moving scenes. There will be a service and candle-lighting at Birkenau, the sister death camp in the same complex as Auschwitz.
Survivors were joined by dignitaries and representatives of the Allied forces from around the world, paying respects to the dead and warning "never again".
Today's event is expected to be the last major anniversary that survivors can attend in large numbers.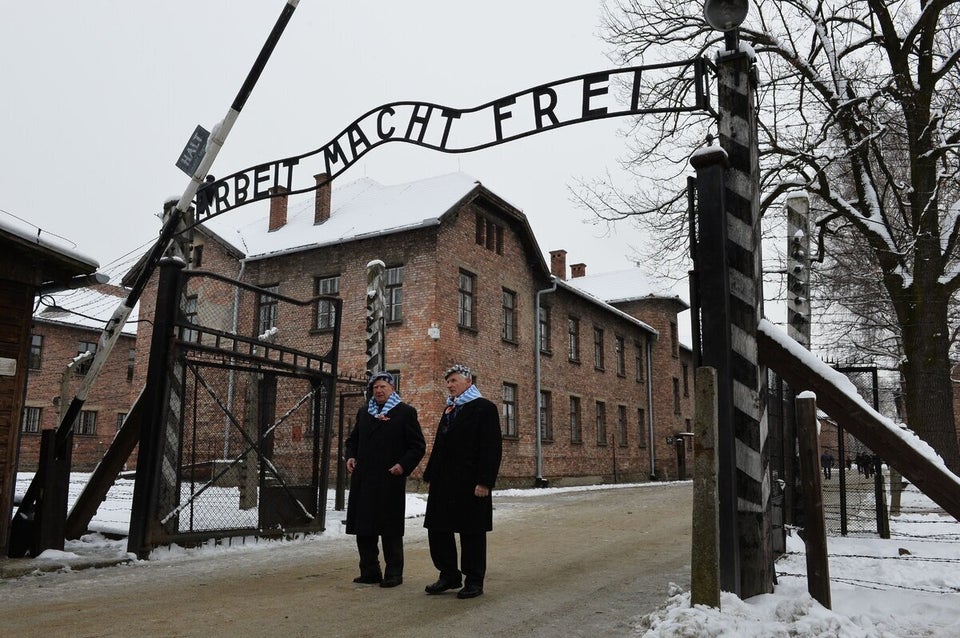 Auschwitz 70 years on