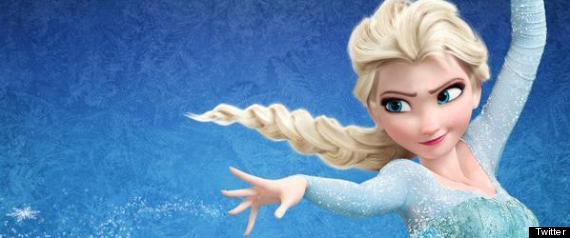 In case you haven't noticed (and being British, you might not have done), a massive snowstorm going by the name of Juno is sweeping across Northeast America.
And while the governors of New Jersey, New York, Connecticut and Massachusetts have all declared states of emergency - and snow is expected to paralyse (or indeed, paralyze) the Northeast for days - there is still hope, and most importantly humour, to be found in such a situation.
Just look at Twitter, for example: where the hashtag #Snowmaggedon2015 has been trending, and tweets like these are keeping us (and our friends across the Pond) amused.
Tweets about preparations for the blizzard:
GIVE ME KALE OR GIVE ME DEATH #Snowmageddon2015pic.twitter.com/vfzrSVcSAi

— shauna (@goldengateblond) January 26, 2015
Well, it looks like I'll be eating cat food and beer during the #BlizzardOf2015. Oh well. pic.twitter.com/P1z9fV8mEx

— BostonTweet (@BostonTweet) January 26, 2015
Stocking up: 1 bottle of wine per inch of snow predicted per person #Snowmageddon2015

— Betch (@totalbetchmove) January 26, 2015
My dad preparing for #snowpocalypse. pic.twitter.com/6d69K1NLki

— Dave Rubin (@RubinReport) January 26, 2015
My mom told me to prepare for the blizzard so I bought a massive bin of cookie dough.

— Taylor Rosenberger (@TaylorJRose) January 26, 2015
This made me giggle way to much...

#Snowmageddon2015pic.twitter.com/f3Of2AkubQ

— Life is MARVELous™ (@PrettyPris) January 27, 2015
Current status: https://t.co/9CSlZPeuej#Snowmageddon2015

— Adam Salsman (@asalsman) January 26, 2015
My mom making sure I'm prepared for the snow storm #gotwine? pic.twitter.com/3ZG4FQY1Xa

— b (@bsaundsjr) January 25, 2015
Although of course, this is the best way to prepare:
Grab a blanket and your bae: https://t.co/C2DoOvpa4P#blizzardof2015pic.twitter.com/9c2qXVbiTI

— Valerie De La Rosa (@vdlr) January 27, 2015
There have been tweets about not overreacting:
This approaching snowmageddon has New Yorkers like: pic.twitter.com/wjqNgb86BE

— Santosuosso (@MichelleSFresh) January 26, 2015
Just a little snow you guys...#Snowmageddon2015pic.twitter.com/CYGZ6duCpy

— paige blawas (@PEB5050) January 26, 2015
#Snowmageddon2015 Meanwhile, in Finland: pic.twitter.com/5biQkwLOYo

— Eddie Clifton (@EddiesTPWorld) January 27, 2015
And tweets about just... reacting:
Thinking about those in #Snowmageddon2015: pic.twitter.com/fhTvF2Tv7k

— Jake from State Farm (@JakeStateFarm) January 26, 2015
Ain't no party like a Donner Party #snowmageddon2015https://t.co/JV0gZAvsFj

— Ricky DeLarge (@Exiled225) January 26, 2015
Some tweeters have brought us actual weather reports:
Valley Patriot Weather Forecast for the week #Snowmageddon2015pic.twitter.com/lyN185YSEZ

— Tommy Duggan (@ValleyPatriot) January 26, 2015
The @NewYorker's #Snowmageddon2015 report: cloudy with a 100% chance of @instagram: pic.twitter.com/0f9RGoHSiA

— Erika Johansson (@ErikaSays) January 27, 2015
While others are, inevitably, posting photos of what it's like out there:
Don't believe the #Snowmageddon2015 hype. Manhattan looks FINE right now. pic.twitter.com/iyAidLW3oy

— Diane N. Sevenay (@Diane_7A) January 26, 2015
Just headed into the office. NBD. #iceplanet#Snowmageddon2015pic.twitter.com/gPvWhZ1T62

— B&N Sci-Fi & Fantasy (@BNSciFi) January 26, 2015
Things are getting super weird on the deserted streets of #NYC during the #BlizzardOf2015pic.twitter.com/ib7qsxqUOz

— Bipartisan Report (@Bipartisanism) January 27, 2015
Is it time to start posting photos from The Day After Tomorrow now? #Snowmageddon2015#NewYorkBlizzardpic.twitter.com/QTLxXPwDTc

— Anup Kaphle (@AnupKaphle) January 26, 2015
Of course, Americans have form when it comes to dealing with such conditions:
This guy never gets old. #Snowmageddon2015pic.twitter.com/G2D4Thn3Ip

— Adam Parkhomenko (@AdamParkhomenko) January 27, 2015
are ya'll ready for #Snowmageddon2015 ? pic.twitter.com/R5zrYgH89u

— SomeKindaWonderful (@somekindawonder) January 26, 2015
Although we're not sure it's ever been this bad before:
Due to the #blizzardof2015, we're unable to travel to NYC. We're working on alternatives and will let you know as soon as they're confirmed.

— backstreetboys (@backstreetboys) January 26, 2015
So who's responsible for this Snowmaggedon/Snowpocalypse/Apocalypsnow?
NYPD has released this photo to the public as a "person of interest". #Snowmageddon2015

@absrdNEWSpic.twitter.com/xM5udkGY8M

— Dentist Bob (@CanyonDentalCen) January 27, 2015
BREAKING #BLIZZARD NEWS!!!

Just saved Earthlings from #Snowmageddon2015

You're welcome. pic.twitter.com/7Q7A8GPMxX

— Superman (@SupermanTweets) January 26, 2015
The cold never bothered me anyway. #letitgo#Snowmageddon2015

— Laurie Penny (@PennyRed) January 27, 2015
Well, at least our feline friends have got the right attitude:
Cats everywhere react to #Snowmageddon2015: pic.twitter.com/SXdO2EH8Sw

— Tidy Cats (@TidyCats) January 26, 2015
As does this American:
BEST. SNOW. SIGN. EVER!

#Snowmageddon2015#snowpocalypsepic.twitter.com/7aAVZuJXEd

— Trita Parsi (@tparsi) January 26, 2015
Indeed. Stay safe, American friends. We're thinking of you in your hour of Backstreet Boys need.