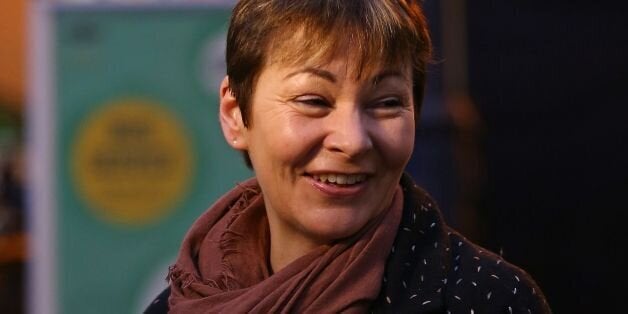 Plaid Cymru has told Welsh people living in England to vote for the Green Party, in order to increase the chances of a hung parliament after May 7.
The Welsh nationalist party said on Wednesday that an alliance of Plaid Cymru, SNP and Green MPs in Westminster would be in a good position to extract policy concessions from Labour and the Tories.
The Green Party has seen a surge in support in recent weeks and there is concern in the Labour ranks that the party could split the centre-left vote in a similar way to how Ukip takes votes from the Conservatives.
A analysis of the latest polls by today's Guardian suggested Ed Miliband and David Cameron could end up with exactly the same number of MPs. This would make it likely one of the leaders would have to cobble together a three party deal, likely including the Lib Dems and the SNP, in order to walk into Downing Street.
Plaid Cymru peer Lord Dafydd Wigley told a press conference in Westminster this morning: "Plaid Cymru, the SNP and the Greens are separate, distinct parties with their own objectives and policies. The three parties do, however, co-operate as a single Group in the House of Commons. Plaid Cymru MP Cynog Dafis was, in fact, elected in 1992 as MP for Ceredigion on a joint Plaid-Green ticket.
"Recent polling that suggests that our parties are highly likely to hold the balance in the new House of Commons. In the coming election, the three parties offer an alternative agenda to the stale, failed policies of the Tories and Labour alike.
"In these circumstances, I believe that Plaid Cymru supporters – and indeed all Welsh people – living and voting in England in this election should seriously consider voting for the Green Party, particularly in the twelve target constituencies and in Brighton Pavilion, where the Greens hold the seat."
"This is not a call for a formal election pact, as it would be arrogant for any politician to thinking that they can trade people's votes. It is however, a constructive suggestion to maximize the impact of the three parties in the new House of Commons."
At the 2011 Census, there were over 400,000 people living in England who gave their nationality as either Welsh or Welsh/British.
Popular in the Community