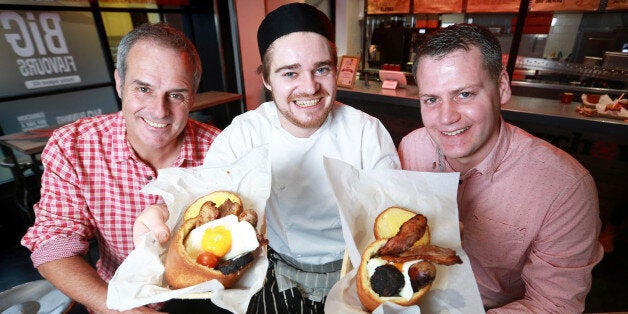 A South African restaurant in London has been hailed for creating the UK's most innovative breakfast dish.
Bunnychow in Wardour Street, Soho, sells a Full English Breakfast inside a hollowed-out brioche, giving a nod to the classic South African bunny dish.
And if an entire fry-up inside a brioche wasn't tempting enough for you, it only costs £4.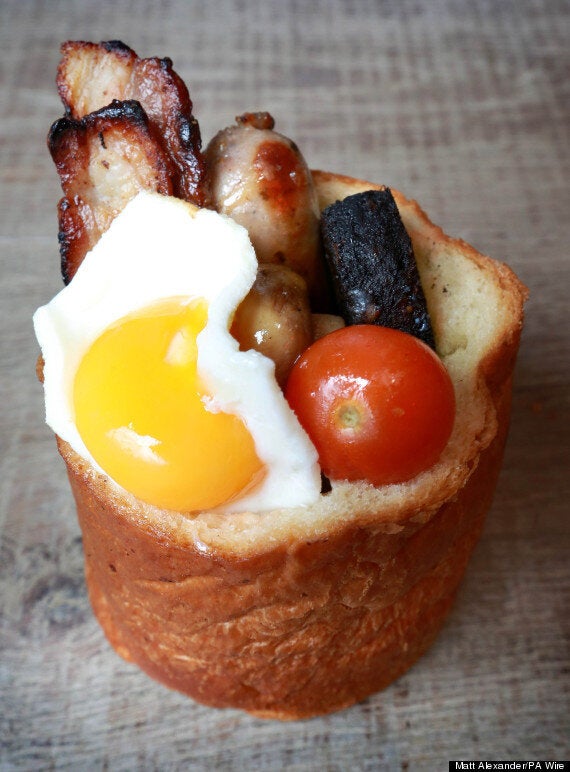 The Full English Bunny contains a sausage, lean bacon, tomatoes, mushrooms, spicy baked beans, black pudding and an egg.
The brioche is supplied by The London Bakery Company, while the baked beans and black pudding are homemade in-house.
"Everyone loves a hot breakfast so we wanted to take our South African heritage of using the loaf and then packing it full of fresh breakfast produce," Bunnychow's Atholl Milton said.
"Since we opened three months ago the Full English Bunny has been popular with the local office workers and commuters on the hop. We're delighted they are now award-winning!"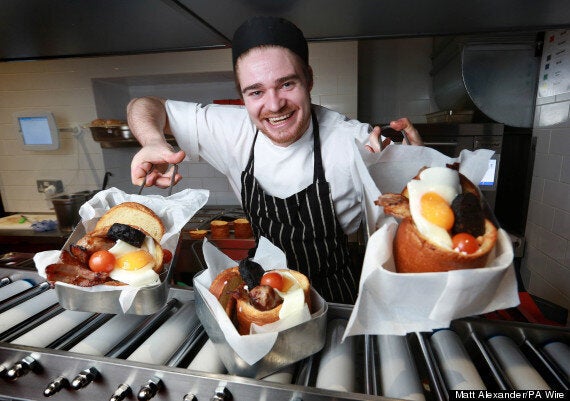 Chef Finn Baire prepares the Full English Bunny
Other winners in the Best Breakfast Awards included The Tavern Company in Liverpool for best hot breakfast, Oliver's Coffee Bar in Belfast for best cold breakfast, and Lizzy's Catering Trailer in Cwmbran for best food van.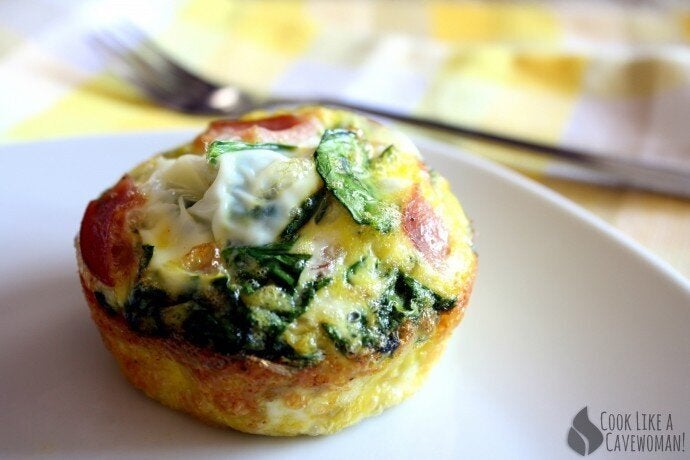 18 Healthy Breakfast Recipes