When Ryan found out his dad was cheating on his mum, he wanted to do something to show her he cared.
But funnily enough, most card shops don't stock "sorry your husband's a cheating scumbag" merchandise.
So Ryan - who also goes by Reddit user Citrous_Oyster - had to get creative.
He found a terminal illness card that said everything he wanted to say.
"Smiling in the face of adversity...this is what makes you the extraordinary person that you are," it reads. "You are truly an inspiration, you have my continued love and support."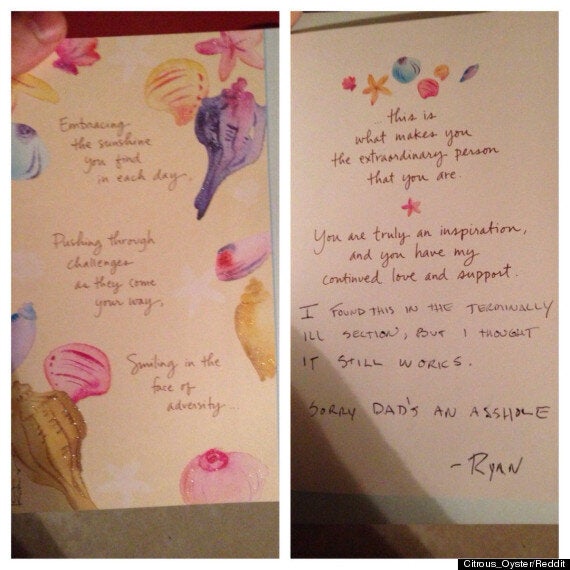 The card is simply signed: "Sorry Dad's an asshole - Ryan."
It may be an usual way to help a loved-one through the breakdown of a relationship, but we think it works.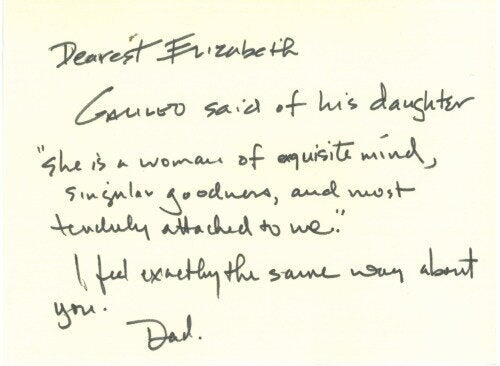 Heartwarming Notes Found In Used Books