The Russian ambassador was summoned after two Russian Tu-95 "Bears" flew close to British airspace, forcing jets from the Royal Air Force to intercept the aircraft over the English Channel. According to the Ministry of Defence, Wednesday's incident is the latest in a series of Russian maneuvers in which planes have flown close to NATO members' territory.
Two Typhoon jets were dispatched, locating the bombers close to the seaside town of Bournemouth, escorting them for more than 90 minutes until the were clear of the "UK area of interest". Civil aviation was disrupted, according to the MOD. An RAF spokesman said the bombers did not breach UK airspace but called the flight "part of an increasing pattern of out-of-area operations by Russian aircraft".
Fighter jets were scrambled from RAF Lossiemouth in Moray, Scotland, and RAF Coningsby near Boston, Lincolnshire. Once airborne, the Typhoons were directed to intercept the Russian planes, which were escorted out of the region. The Typhoons were refuelled in the air during the incident by the RAF's Voyager aircraft.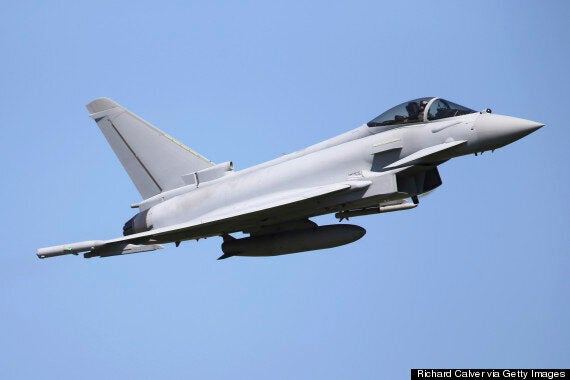 Two Typhoon jets were dispatched from RAF Lossiemouth in Moray
An RAF spokesman said: "Yesterday's mission lasted for over 12 hours; the operations room was both calm and focused. We constantly train for these scenarios so that we are well-rehearsed and ready to maintain the integrity of our airspace." He added: "Thanks to our integration with air defence systems across Nato, we were able to begin mission planning early and therefore were ready to act in good time.
"Once ordered to by the Nato Combined Air Operations Centre in Germany, Typhoon quick reaction alert fighters were scrambled from RAF Lossiemouth to intercept and identify the aircraft. Integration with our colleagues in the Royal Navy provided additional surveillance coverage and added value to the mission."
The following images provided by the MoD are of two Russian surveillance planes that were detected off the coast of Scotland in April 2014.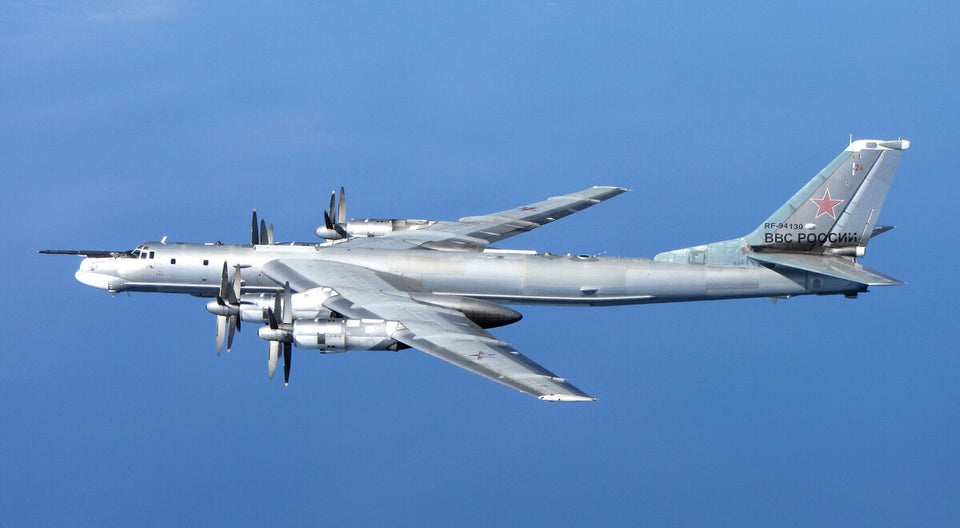 Russian Surveillance Planes