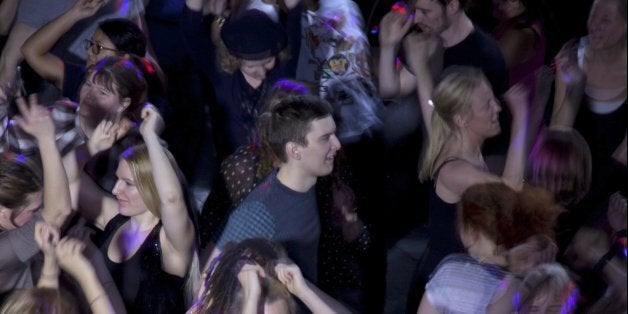 Clubs across London are to trial breathalysing partygoers in an attempt to crack down on drink-related violence, it has been revealed.
Metropolitan Police are partnering with venues in the capital to launch the pilot test, which will see bouncers breath test clubbers on the door - and bar them from entering if they are more than twice the drink driving limit.
See Also:
Chief Inspector Gary Taylor said: "They have told us that it did help reduce violence and confrontations involving door staff. The breathalyser helped to stop people who were persistently trying to get into clubs when they clearly had to too much to drink.
"The breathalyser helps to reduce the number of arguments when door staff refuse entry to someone who is intoxicated. In the past door staff would get involved in long arguments with people who were refused entry. People who were arguing with staff were more likely to accept the results of the breathalyser."
Some, however, are not so pleased at the news..
Breathalysing people and sniffer dogs outside main London clubs will do wonders for the nightlife of the city, well played England.

— Luke Wilkinson (@WilkinsonLuke) January 30, 2015
Best believe clubs are going to ramp up drink prices if this breathalysing rule rolls out nationwide.

— Chux (@ChuxOnye) January 30, 2015
Students' unions have already trialled breathalysing on the doors of their nightclubs as a means of tackling irresponsible drinkers.
Following the announcement Loughborough Students' Union would be introducing the pilot, president Robert Whittaker said: "We're keen to experiment with any good practice for running licensed premises. The only way to see if this measure is effective is to experiment with it.
"We know that in Norfolk the police helped with equipment and training and we will ask for the same help here. Working in partnership with the police and licensing authorities."