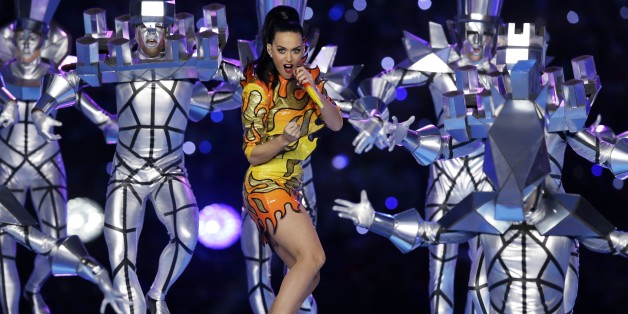 ASSOCIATED PRESS
Fans are up in arms after pop star Katy Perry's latest show was interrupted by a game of football.
Over 70,000 fans had filled the University of Phoenix Stadium in Glendale, Arizona, to watch their favourite pop star on Sunday night.
Highlights of the concert included a giant lion, a 3D chess board and people dressed as sharks - plus appearances by Lenny Kravitz and Missy Elliot.
However, Perry's performance was interrupted both before and after by an American football game - a fact that many fans were not happy about.
"I came here to watch Katy Perry, not a bunch of guys running around. Well, not unless they're dressed as sharks or chess pieces," one disappointed fan told HuffPost UK Comedy.
"I don't mind a show being interrupted by endless adverts for Pepsi, Budweiser and Doritos," said another. "But sport? Who gives a **** about sport?!"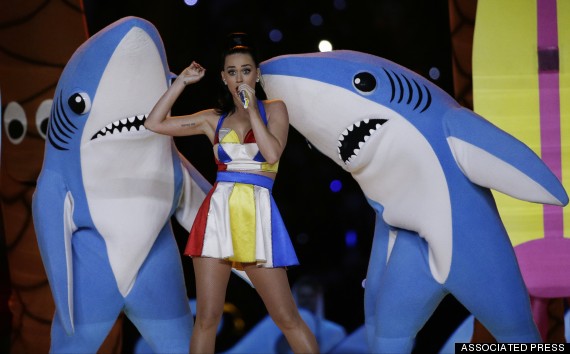 Watch the concert in full: